There's nothing better than a good comeback story, and Maria Pinto is poised to make one. Three years after closing her Chicago boutique and ceasing operations, the designer is relaunching a new brand, M2057 by Maria Pinto, with a Kickstarter campaign.
"I'm really looking at what women need," Pinto told us, explaining her decision to start a Kickstarter campaign. "I love the ability of building a community through Kickstarter." Through the crowd-funding platform, Pinto is kicking off her new collection with seven dresses, two jackets, a shrug, a wrap and two scarves.
The pieces are understated and elegant and all done in solid colors -- an aesthetic reminiscent of the solid purple Maria Pinto dress Michelle Obama wore at the 2008 Democratic National Convention, the one that put Pinto on the map.
Mrs. O had already been wearing Pinto for years when the world got a look at her (and specifically those toned arms) in the sleeveless sheath. But at that time, Pinto's dresses were priced in the $500-$1,000 range -- hardly an amount the average woman could pony up.
With Pinto's revamped line, M2057 by Maria Pinto, items will all fall in the $75-$250 range. "The idea was to make something accessible in both price and function -- all the pieces are really wash and hang-dry," Pinto explained. The dresses, jackets and multi-purpose wraps are meant to fit into any woman's wardrobe, from the twenty-something for whom a $250 dress is an investment piece to the older professional who will make these dresses her staples.
"What I love about these seven dresses," Pinto says, "is that any woman can wear them." Even a first lady.
Check out Pinto's new offerings below and head over to Kickstarter.com if you're interested in funding the launch of M2057 by Maria Pinto.
PHOTOS: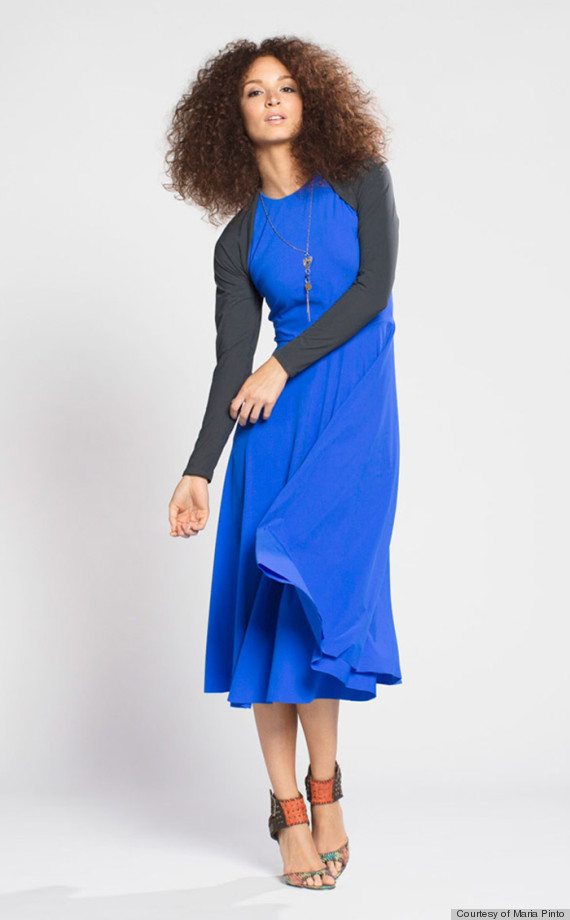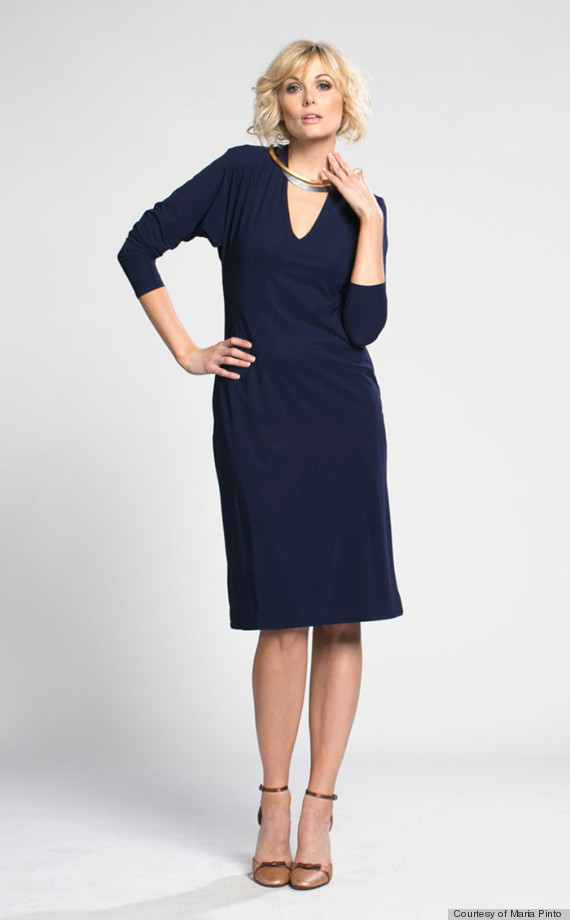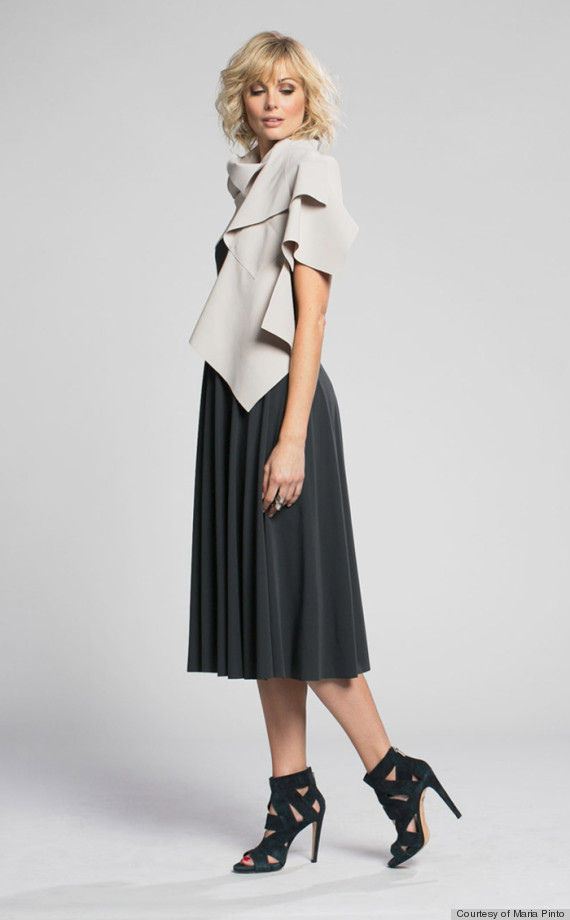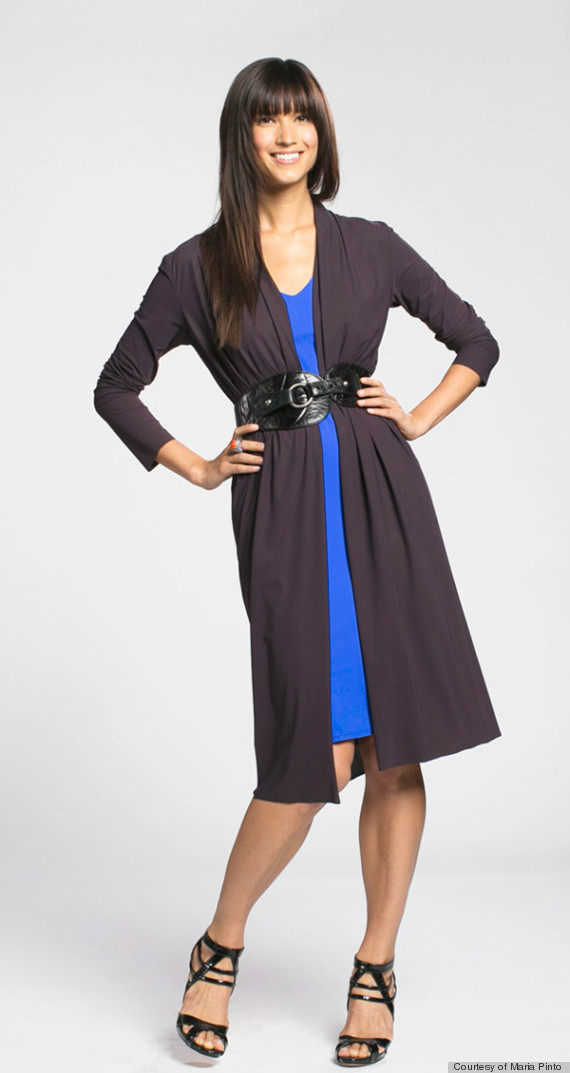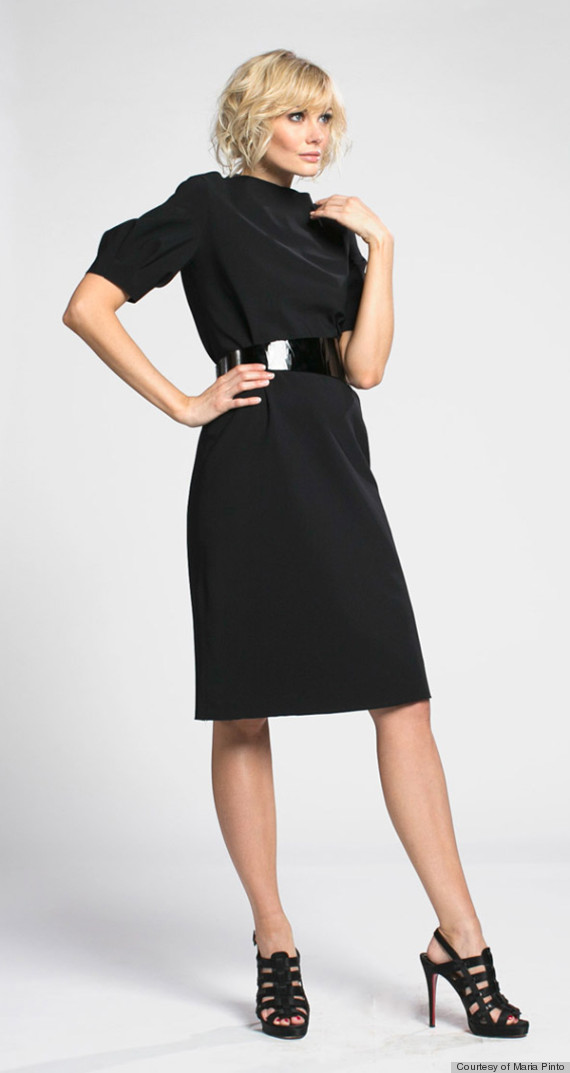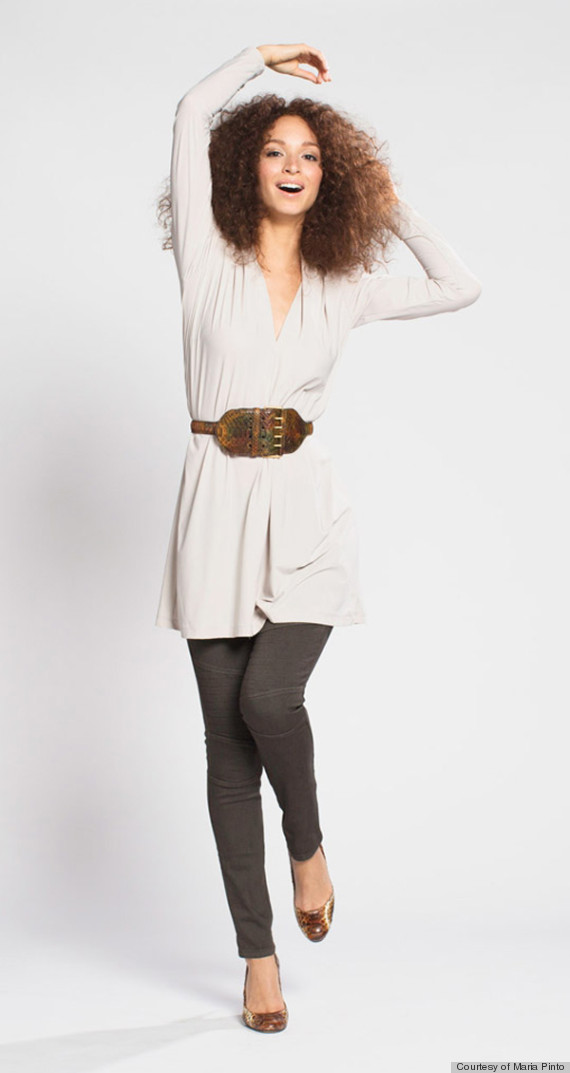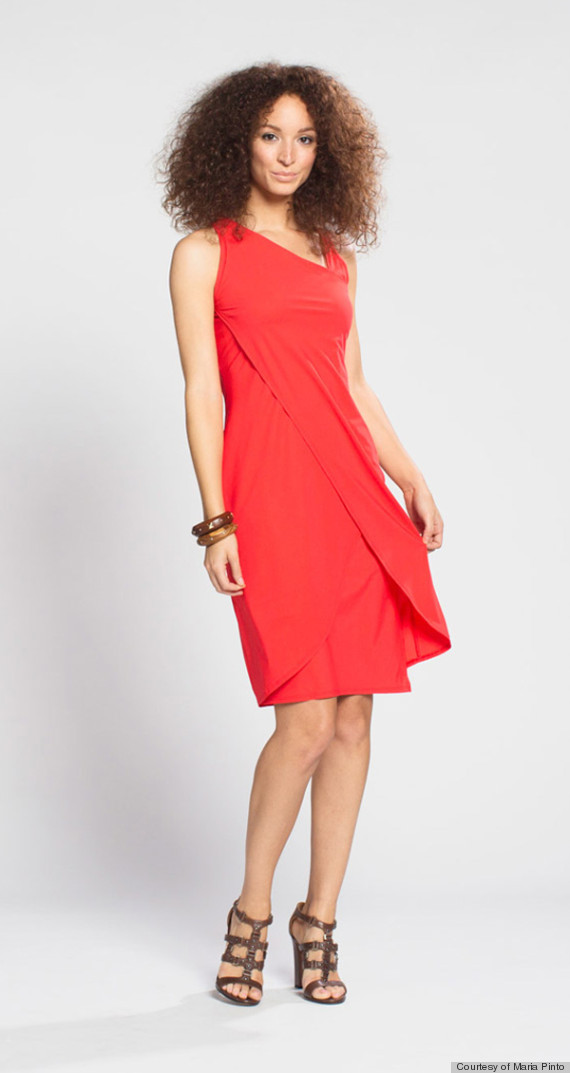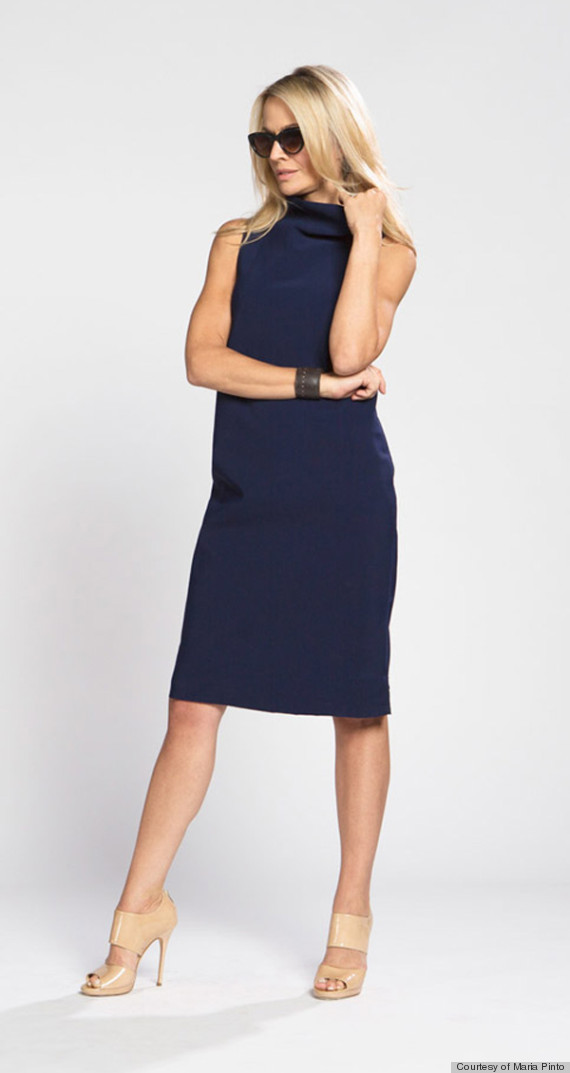 If Michelle Obama's worn it, you know it's got a seal of approval:
PHOTO GALLERIES
49 Of Michelle Obama's Best Looks
Want more? Be sure to check out HuffPost Style on Twitter, Facebook, Tumblr, Pinterest and Instagram at @HuffPostStyle.