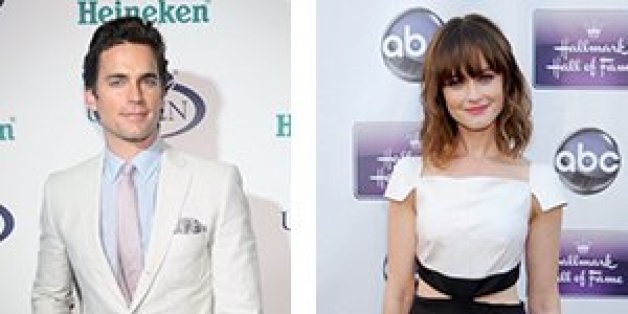 Angry "Fifty Shades of Grey" fans are petitioning against the casting choices made by producers of the erotic novel's film adaptation. The irate aficionados are demanding Alexis Bledel and Matt Bomer be cast as the leads instead.
The petition, which has since garnered over 20,000 signatures, reads:
Matt Bomer is the PERFECT DESCRIPTION OF CHRISTIAN GREY AND ALEXIS BLEDEL IS THE PERFECT ACTRESS TO REPRESENT ANASTASIA STEELE and if THEY ARE NOT, NOBODY WILL BE And I read the whole trilogy and I can assure that Matt is the perfect actor for this movie and Alexis too. So please PLEASE, all of the GREYsessed and Bomerettes in the world NEED those actors. They always will be for us the Christian Grey and Anastasia Steele. WE CAN DO ANYTHING GUYS, ANYTHING.
"I don't know where it came from," she told Elle magazine last year. "All I know about are some fan-made trailers on the internet I've seen, but that's the only thing I've heard." Adding, "People definitely do have strong opinions about [the casting of Christian Grey]. I guess when people really identify with a concept, they feel strongly about it."
There is a lot that goes into casting that isn't just looks. Talent, availability, their desire to do it, chemistry with other actor, etc.
So if your favorite wasn't cast, then it is most likely due to something on that list. Keep that in mind while hating and keep perspective.
For those still on Team Bledel/Bomer, watch the mock "Fifty Shades" trailer below and keep on dreaming.


SUBSCRIBE AND FOLLOW
Get top stories and blog posts emailed to me each day. Newsletters may offer personalized content or advertisements.
Learn more