10 Tips For Guys To Look As Cool As James Dean
Men, we know you all secretly (or not-so-secretly) want to exude a James Dean aura at all times. Why wouldn't you? He was the "Rebel Without A Cause," the ultimate nonchalant bad boy. Dean stirs up something fierce inside of men and women about being an angsty teenager in America -- and he looked darn good doing it, too.
So we're taking a look back at Dean's best looks and providing you with lessons on how you, too, can smolder as well as Dean did. Hint: Props are very important, as are the right wardrobe and hair styling choices.
1. Be born that way. While you can always eventually learn how to work that infamous gaze, it certainly doesn't hurt to be born with swagger.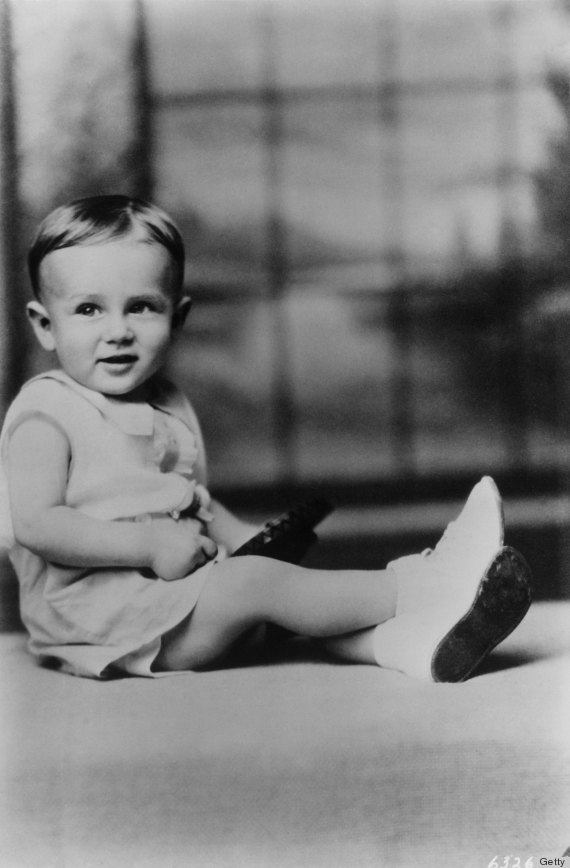 2. Wear all black. An all-black wardrobe + leaning casually against a white fence = a strikingly deep image.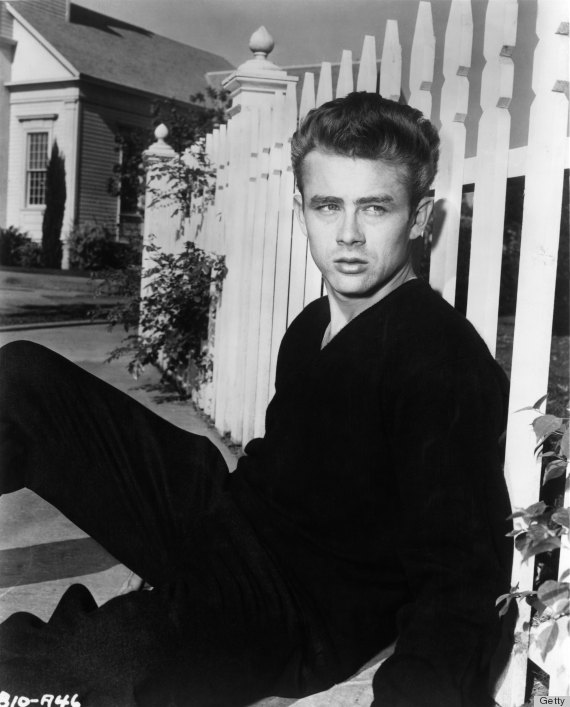 3. Coif your hair. Well-done hair is an essential element of the smoldering look.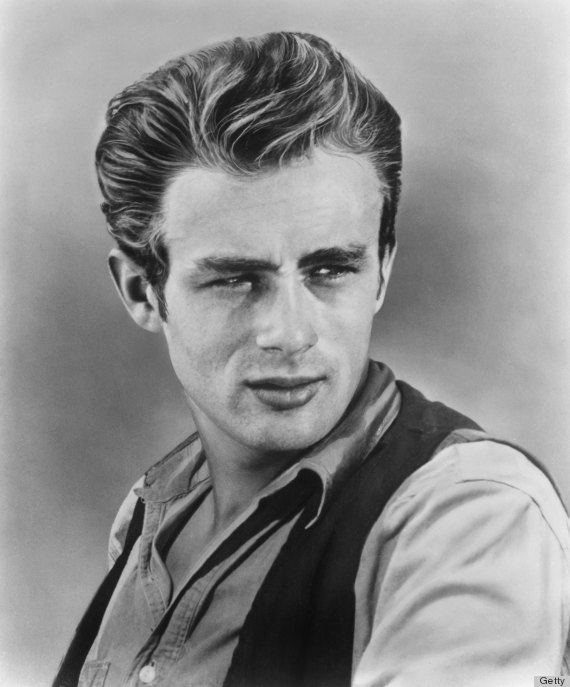 4. Unzip your jacket just enough to keep it sexy and mysterious. Then slyly gaze up and point to an undisclosed location.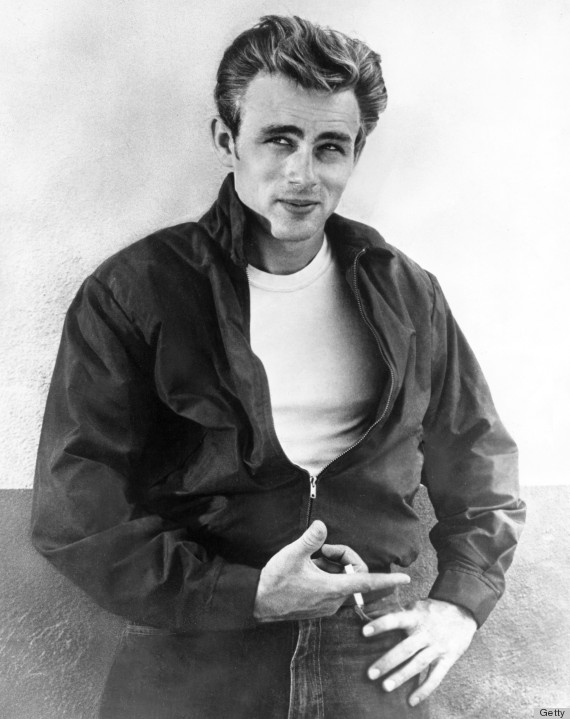 5. Don't be afraid of a natty tweed jacket. Proceed by looking over your shoulder and staring deep into someone's eyes.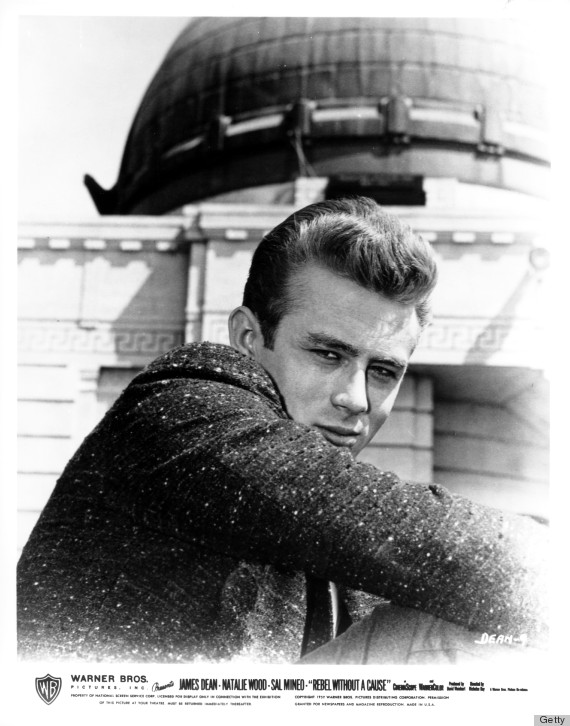 6. Keep your shirt unbuttoned as you smolder. Dean oozes sex appeal here with his barely-there shirt and his handyman persona.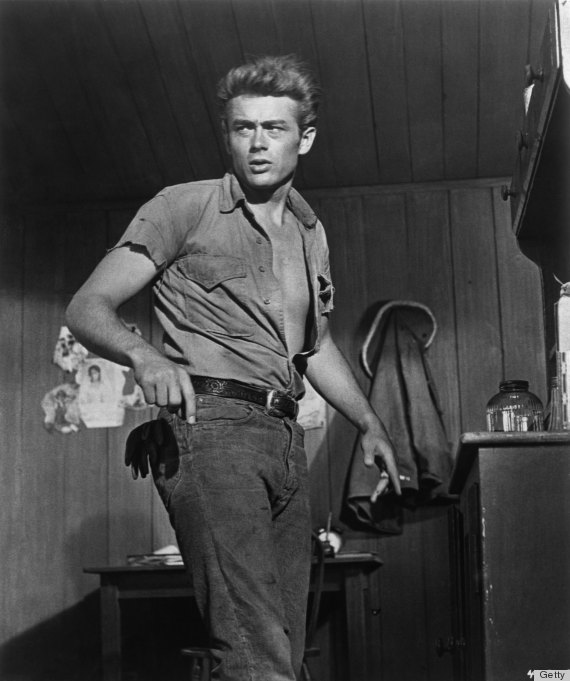 7. Stare into the distance while grabbing the belt loops on your pants. Dean's pose screams "authoritative yet sensitive."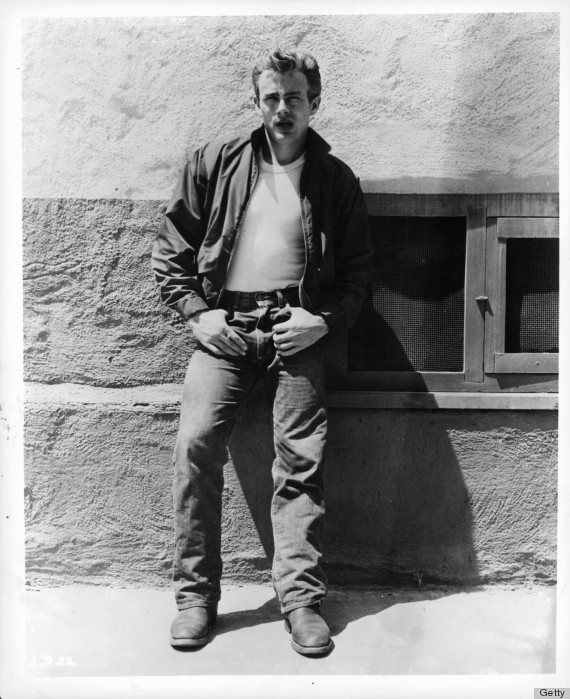 8. Use a slightly less-sexy friend for comparison. Dean's brooding look is even more intense when he poses next to another dude seeking his attention.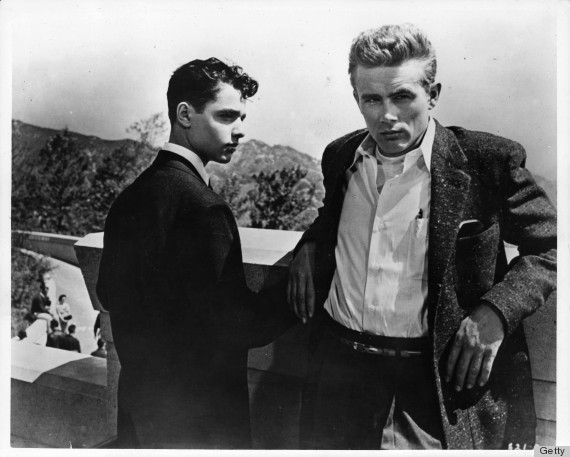 9. Don't be afraid to get silly. Even this lion's intimidating pose doesn't outshine Dean's "too-cool" attitude and killer leather jacket.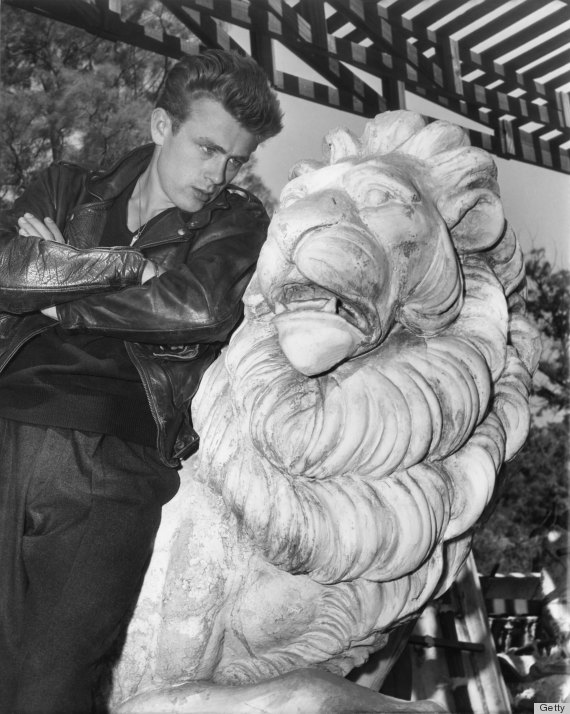 10. Add a leather jacket to formal wear for a purposely disheveled look. Dean's expression and outfit reflect the perfect picture of despondent indifference.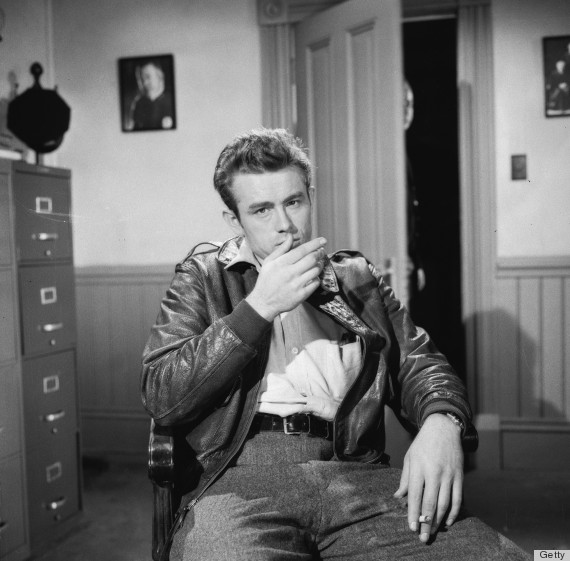 Think these men took some hints from Dean's signature gaze?
This Diet Coke commercial provided Cooper with a breakout live-action role.

Discovered in 1992, Beckford's a veteran poser by now. He went on to co-host Bravo's "Make Me A Supermodel."

Famously outspoken, Gandy's been in ads for Dolce & Gabbana.

In this Calvin Klein ad that aired during the Super Bowl, it's hard to keep your attention on the product and off the abs.

Everyone's favorite footballer certainly can multitask.

The face of Chanel and Fendi was once an accessory for Katy Perry.

Kroenig dropped a soccer scholarship to model for Abercrombie & Fitch, and he now counts Karl Lagerfeld among his biggest fans.

This British-bred beauty judged America's Next Top Model's Cycle 19.

This face might be familiar from campaigns for American Eagle, Calvin Klein, Armani Exchange and Versace for H&M.

Goodwins has walked in runway shows for DKNY, Calvin Klein and Viktor & Rolf.

O'Pry was scouted from his prom photos. We wish we could have been his date.

Nobili left school in Milan to debut at Alexander McQueen's runway show in January 2011. Since, he's been in a Giorgio Armani film with Karolina Kurkova and stripped down to skivvies for Moschino.

He's been in Hugo Boss and Daks ads and walked the runway at Damir Doma. Pictured here in a campaign for Pierre Balmain.

This Swedish model recently appeared in Lacoste's pre-fall lookbook, and walked a slew of shows for spring, including Gucci, Belstaff, Bottega Veneta and Rag + Bone.

Described by one devoted tumblr as a "Flawless French F--k." That pretty much covers it.

Togo-born Agbodji has been featured in V Man and Vogue Hommes Japan.

Belgian Van Bael has a thing for shoes. We'd take him shopping any day.

We've seen this lovely Latvian in print campaigns for Balmain Homme, Dior Homme and Belstaff.

Anchisi teaches us that good looks are indeed genetic--his mom, Lynn Koester, is a model, too.

Ahrens, like many, was scouted on the street. This past season, the German model walked in runway shows for Hermes, Mugler, Givenchy and Prada, among others.

This Canadian's been in ads ranging from Gap to Galliano, and everywhere in between.

Lei walked in runway shows for Giorgio Armani, Ferragamo and Missoni this past season.

Style's newest docu-series, Built (about male models / handymen), premieres January 28 at 9 p.m. on Style.
Want more? Be sure to check out HuffPost Style on Twitter, Facebook, Tumblr, Pinterest and Instagram at @HuffPostStyle.