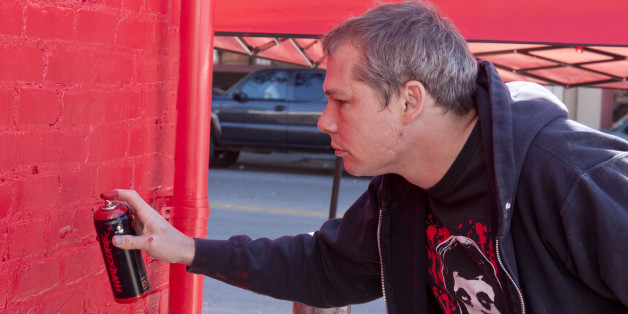 Shepard Fairey, the wily street artist behind President Obama's "HOPE" poster, is stepping behind the podium this fall for Austin's big ecological conference, SXSW Eco. According to a press statement from the organization, Fairey will be the event's final keynote speaker, bringing his politicized attitude to the lecture halls of the innovation and sustainability gathering in Texas this October.
"Shepard Fairey has made a huge impact in harnessing culture to drive change, a theme that runs throughout our conference," explained Chris Sonnier, program manager of SXSW Eco, to The Huffington Post. "Through his art, he has mastered catalyzing both thought and action... His abilities to link complex situations to culture is exactly in line with the goals of SXSW Eco."
"The role of the arts in sustainability is paramount. Where economics and politics play the role of incentivizing action, the arts can challenge and inspire us to tackle the major challenges of our time," said Sonnier. "Thus far, sustainability has been perceived as separate from the arts. We look to change this."
Sonnier added that SXSW Eco is still in the early stages of hammering out Fairey's overall involvement in the conference. No word yet on whether the "André the Giant Has a Possee" mastermind will be producing artwork specifically for the event.
SUBSCRIBE AND FOLLOW
Get top stories and blog posts emailed to me each day. Newsletters may offer personalized content or advertisements.
Learn more