A Whole Foods Market is coming to Chicago's Englewood neighborhood, bringing with it roughly 100 jobs and the hope of erasing the area's reputation as a crime-ridden food desert.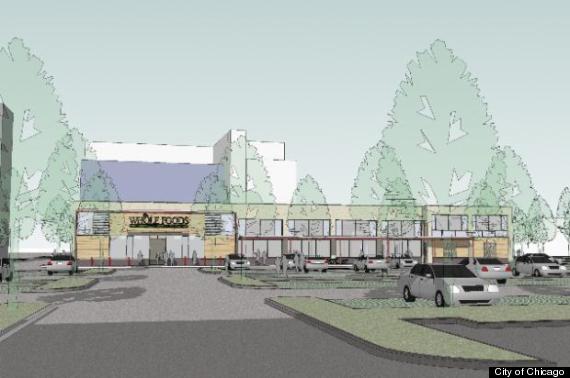 Whole Foods Market plans to open a new store in 2016 at 63rd and Halsted streets, across from Kennedy-King College. (City of Chicago)
Robb has previously said he finds the term food desert "insulting" to the community, but also a reality. At the opening of the Detroit store in June, he laid bare issues he says contribute to issue:
"We've tried to put the community first in this effort. I know that we're learning as much as we're giving. Not only are we going after the affordability and the accessibility ... we're going after these hard issues. Because we're going after elitism, we're going after racism. Detroit's 90 percent African-American."
Related on HuffPost:
Local & Unusual Tastes At Detroit's Whole Foods
FOLLOW HUFFPOST