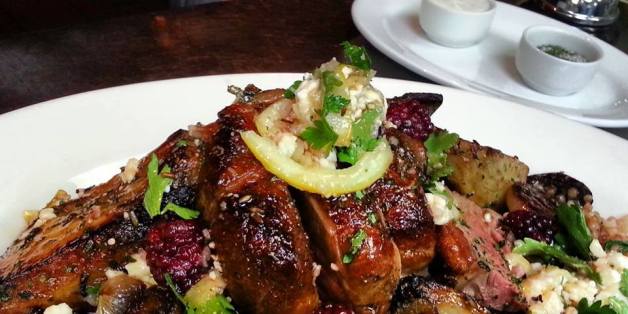 Familiar spots like Katsu and Alinea still reign supreme, though the former knocked the latter from the perch it occupied in last year's rankings. The bigger surprises are farther down the list, with veggie heaven The Green Zebra shaken from the top 10 list altogether (it ranked at #8 in 2013).
(See Chicago's top 10 best restaurants as ranked by Zagat below.)
For the yearly rankings, restaurants are rated on a 30-point scale (30 indicating the highest quality) and are judged on four specific segments of the dining experience: food, decor, service and cost.
After you browse the top 10, let us know in the comments which Chicago restaurants you think should have made the cut.
Zagat Names Chicago's Best Restaurants For 2014
SUBSCRIBE AND FOLLOW
Get top stories and blog posts emailed to me each day. Newsletters may offer personalized content or advertisements.
Learn more