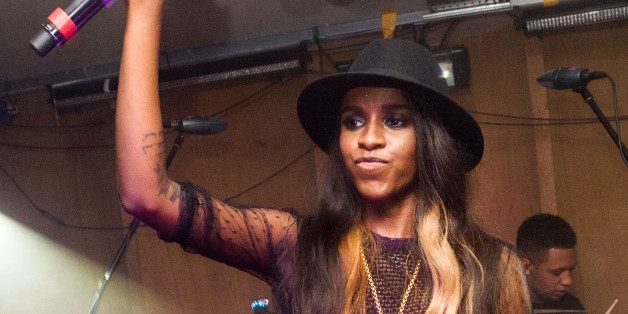 "I run the risk of old-fogeyness for suggesting the girl's a tasteless twit — especially that bit with the foam finger," Cohen wrote. "(Look it up, if you must.) But let me also suggest that acts such as hers not only objectify women but debase them. They encourage a teenage culture that has set the women's movement back on its heels. What is being celebrated is not sexuality but sexual exploitation, a mean casualness that deprives intimacy of all intimacy. Cyrus taught me a word. Now let me teach her one: She's a twerk."
The article did not go unnoticed, with writers at Wonkette, Slate and plenty of other websites blasting Cohen's controversial argument. On Friday, Haze approached the topic with the trademark clarity that has made her one of the most promising rappers of her generation:
2013 MTV Video Music Awards Red Carpet Arrivals
SUBSCRIBE AND FOLLOW
Get top stories and blog posts emailed to me each day. Newsletters may offer personalized content or advertisements.
Learn more