Aunque el video recoge el momento final en que el Presidente Vladimir Putin se une al grupo de mandatarios para la foto oficial de la Cumbre del G20 que se celebra en San Petersburgo, a juzgar por las fotos, se aprecia la rivalidad e incomodidad entre el líder estadounidense Barack Obama y su homólogo ruso.
¿De qué se ríe Obama? ¿Acaso Putin lo trata de ignorar?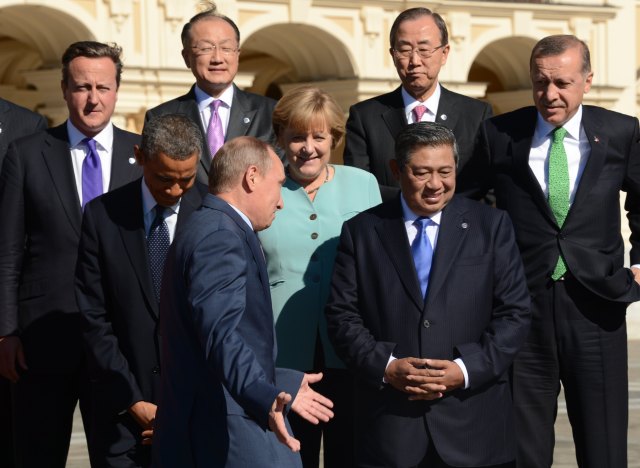 Obama y Putin no se ponen de acuerdo con un posible ataque a Siria y a cada paso que Obama da en relación con la potencial guerra civil en el país árabe, Putin toma otra acción opuesta.
AQUÍ ALGUNOS PUNTOS DE DESACUERDO OBAMA - PUTIN:
Hasta el momento, la balanza no parece estar a favor de Obama a nivel internacional.
ADEMÁS: CARAS DE LA TRAGEDIA SIRIA
SUBSCRIBE AND FOLLOW
Get top stories and blog posts emailed to me each day. Newsletters may offer personalized content or advertisements.
Learn more