Where utter frankness, unintentional profanity and pure amusement are concerned, these students clearly deserve an A+.
Here's what kids today are learning about in school, according to their cute kid notes:

American History
Author: Noah, age 6
Translation: "My three American heroes are John Denver, Sacagawea, and Gotye."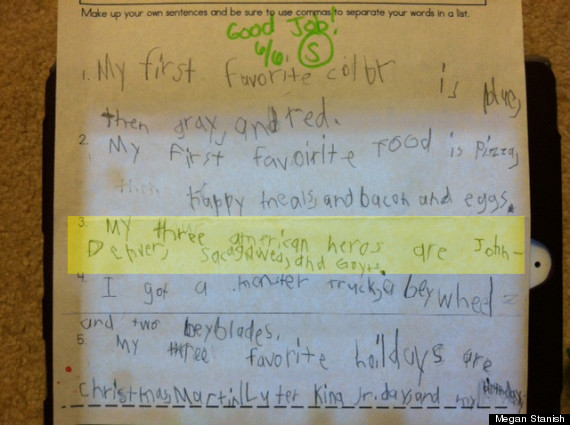 Science
Author: Elijah, age 7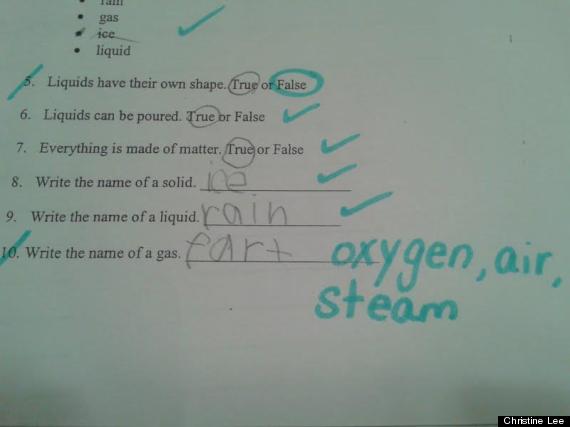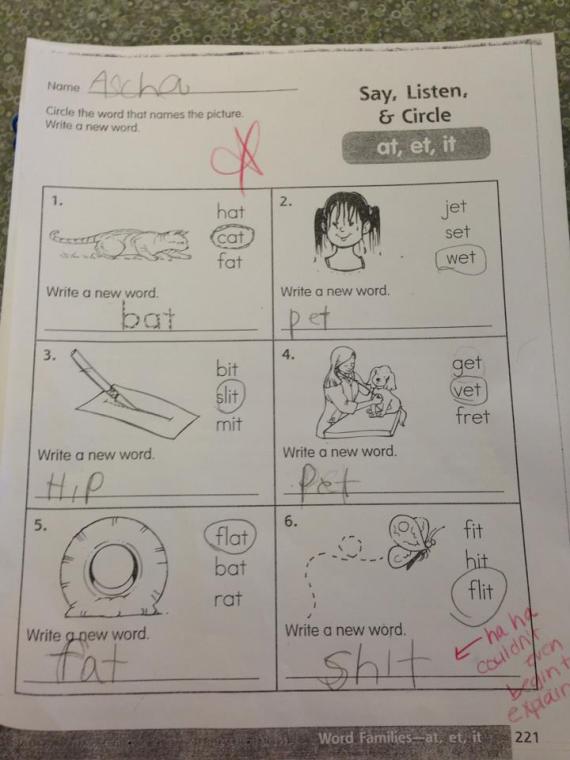 Following Directions
Author: Forrest, age 6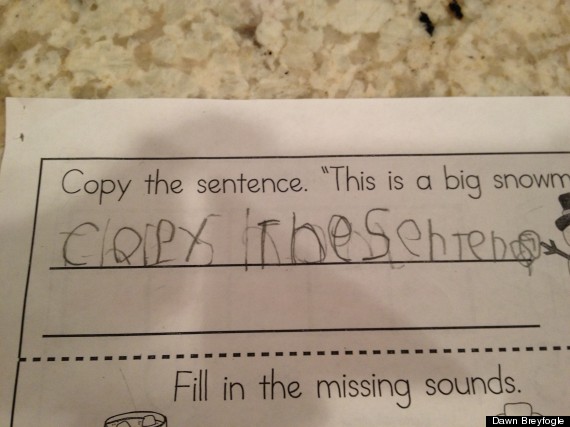 Care And Keeping Of Pets
Author: Kai, second grade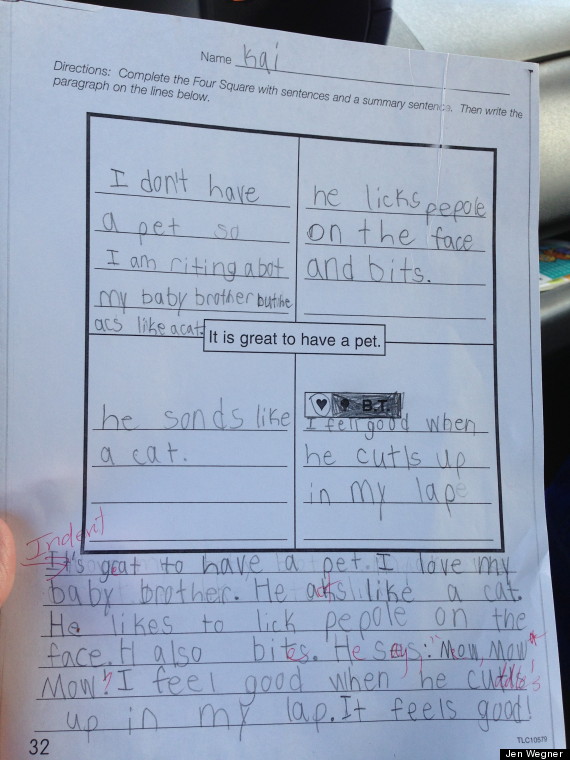 Art
Author: Nissa, age 4
Translation: "My masterpiece"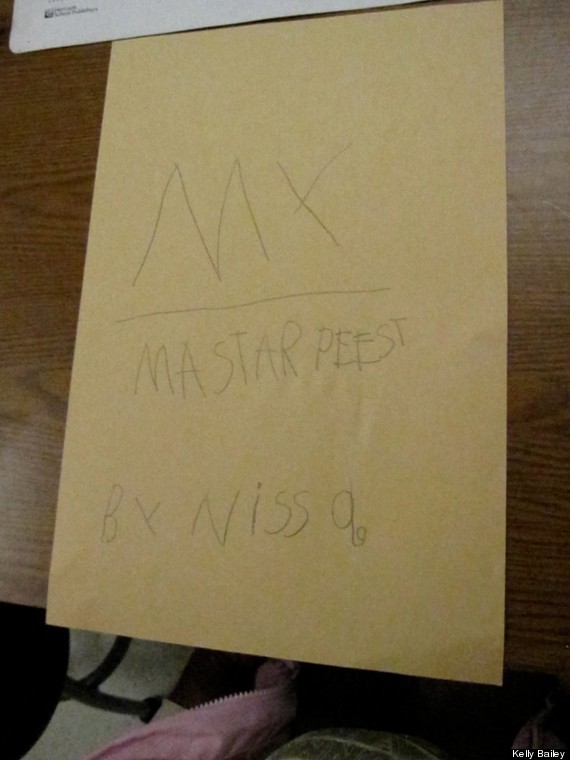 The Natural World
Author: Dylan, age 6
Mom writes: "His teacher makes the kids sound out the words on their own, and did so on this day as well... until she saw how my son spelled snakes."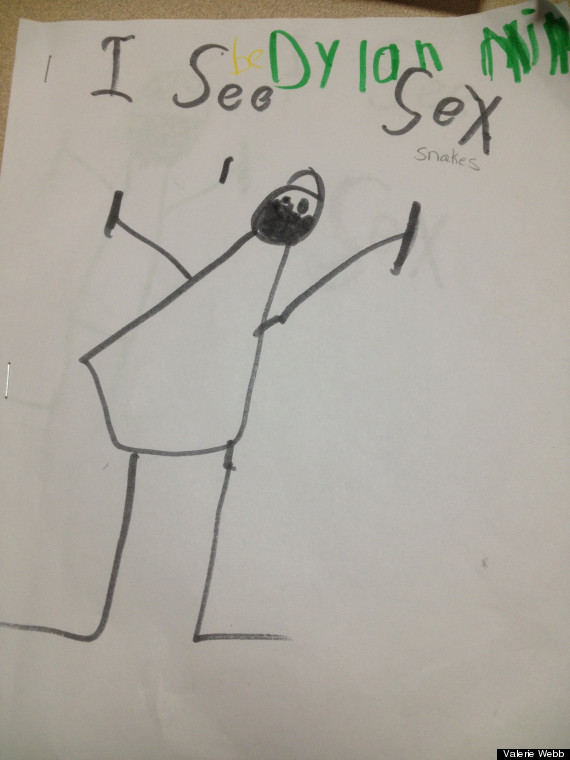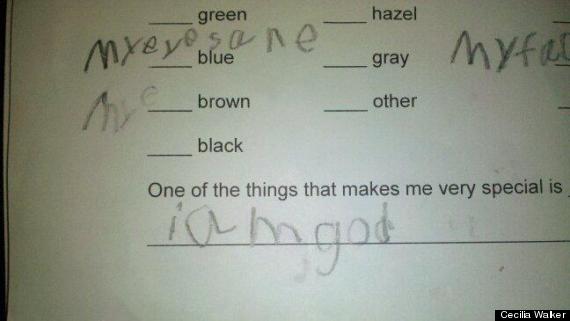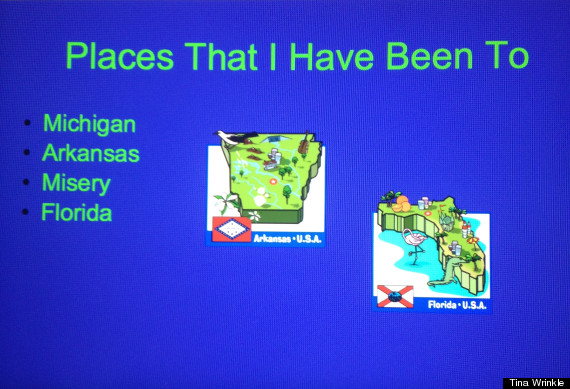 Comparative Literature
Author: Dash, age 5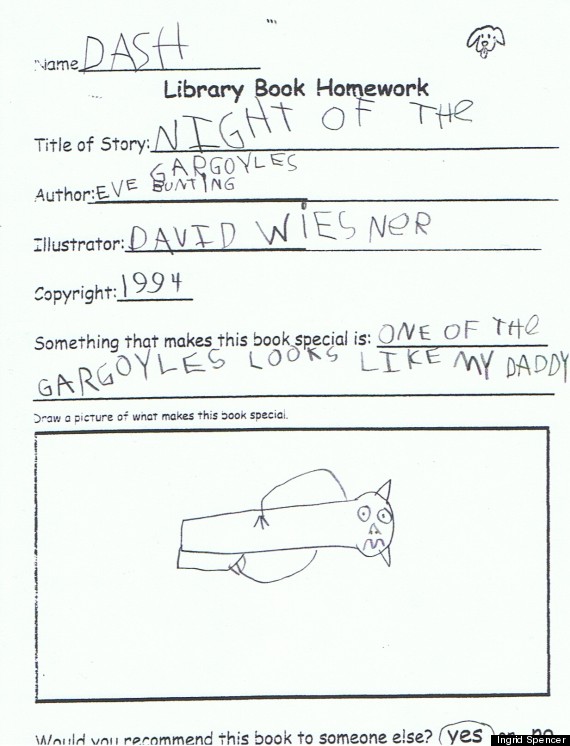 Humility
Author: Wyatt, age 3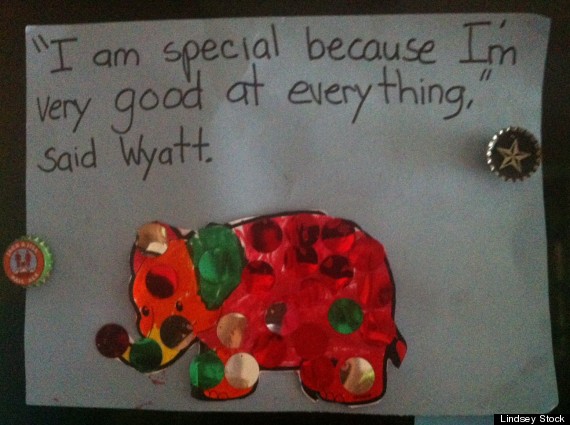 Priorities
Author: Nicholas, age 9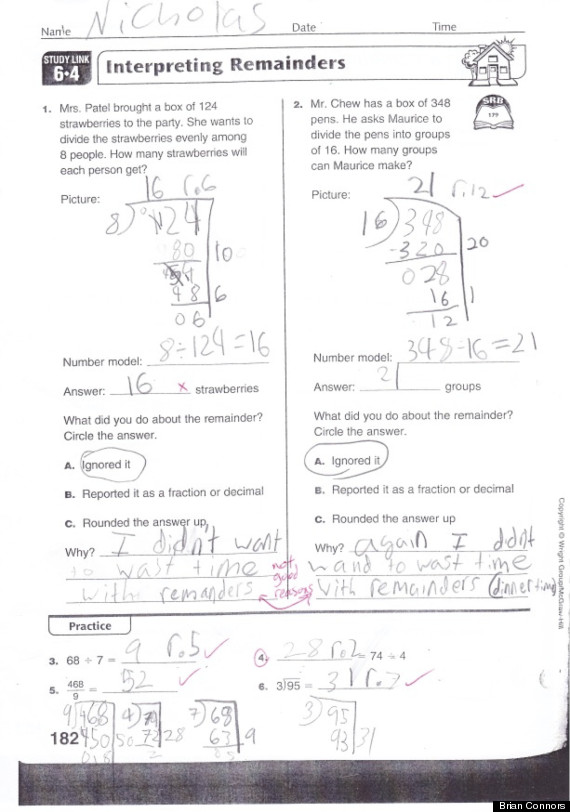 Biology
Author: Ryan, age 5
Pictured: A mandrill, as seen on a family trip to the zoo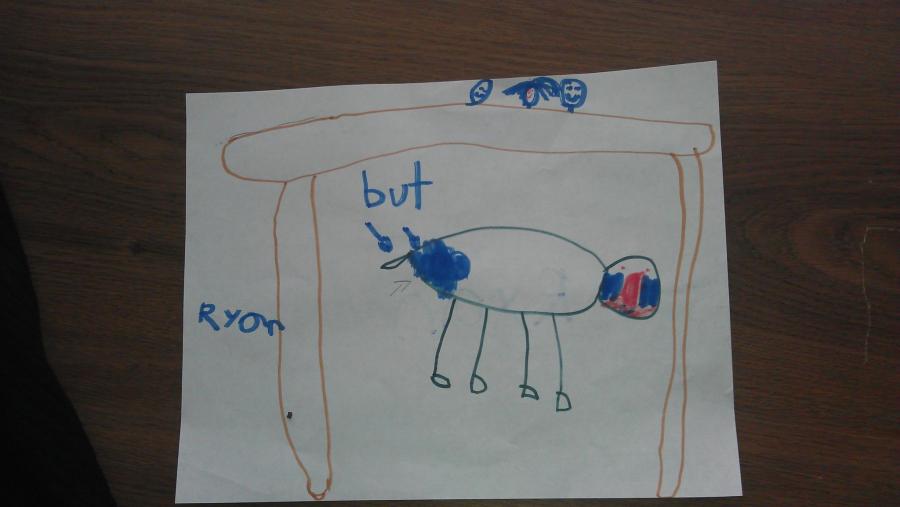 Spelling
Author: Ryan, age 5
Pictured: Mandrill, take 2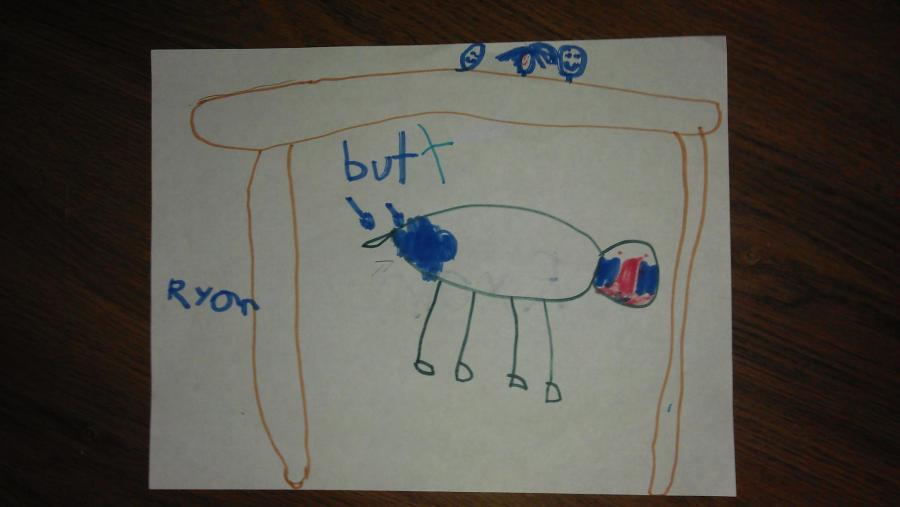 Internet Memes
Author: Chase, age 8
Mom writes: "[Chase's] teacher, apparently unfamiliar with the vicious predator nature of the honey badger or the popular internet meme, marked him off for [this] with a question mark :)"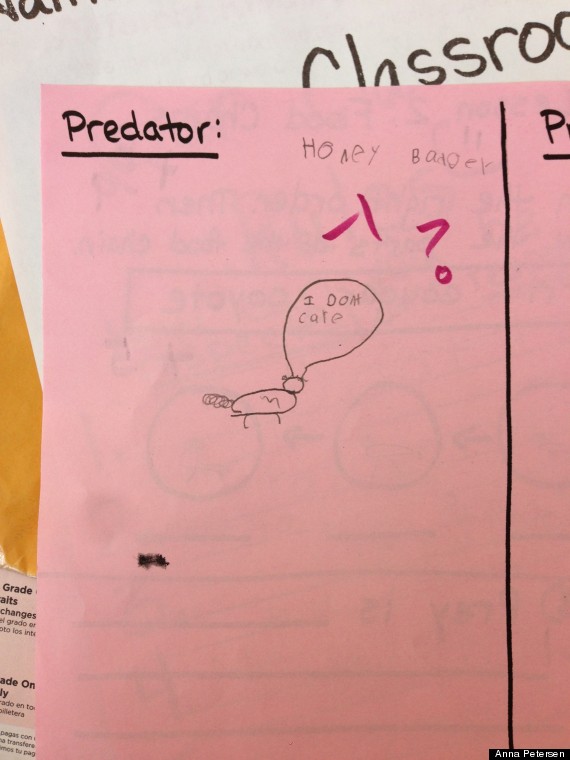 Sports
Author: Ella, age 6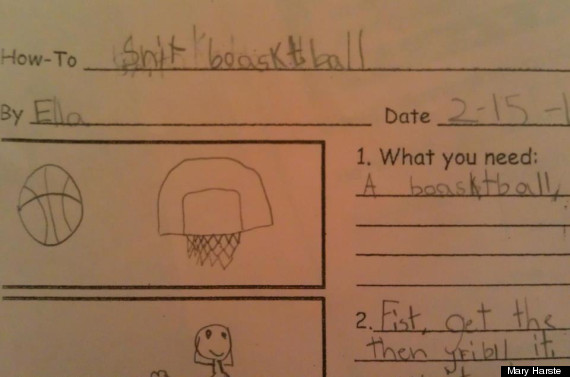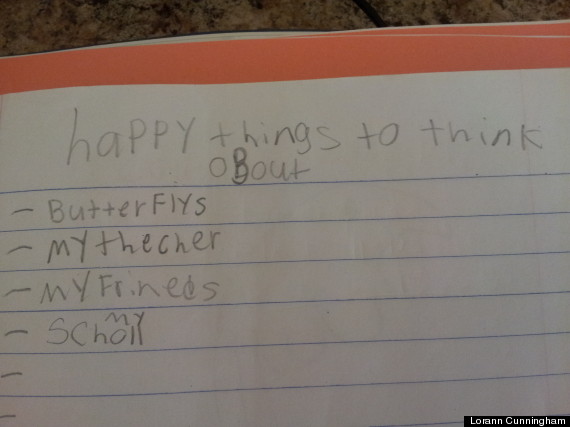 Has your child drawn or written something adorable? Send a photo, along with your child's name and age, to kidnotes@huffingtonpost.com or via Facebook or Twitter -- and it may be featured as our Cute Kid Note of the Day.
SUBSCRIBE AND FOLLOW
Get top stories and blog posts emailed to me each day. Newsletters may offer personalized content or advertisements.
Learn more