Interior designers are born, not made. While there are plenty of schools you can attend in order to learn the formal ideas behind good decor or how to use the tools of the trade, what separates the professionals from the rest of us is an incredible eye for detail and the ability to translate their vision into reality. Even for clients whose taste is often at odds with their own.
Yet that doesn't stop many of us from going beyond "yelling at the people on HGTV's "House Hunters" who can't see beyond a room's color" and instead fantasizing about becoming a designer. Here are the 11 signs you might be ready for that career change:
1. You obsessively maintain Pinterest boards on everything from doorbells to wastebaskets. Designers have an unflagging dedication to detail in regards to things the rest of us would get frustrated about. Thus the enduring popularity of brushed nickel features and those small black trash cans.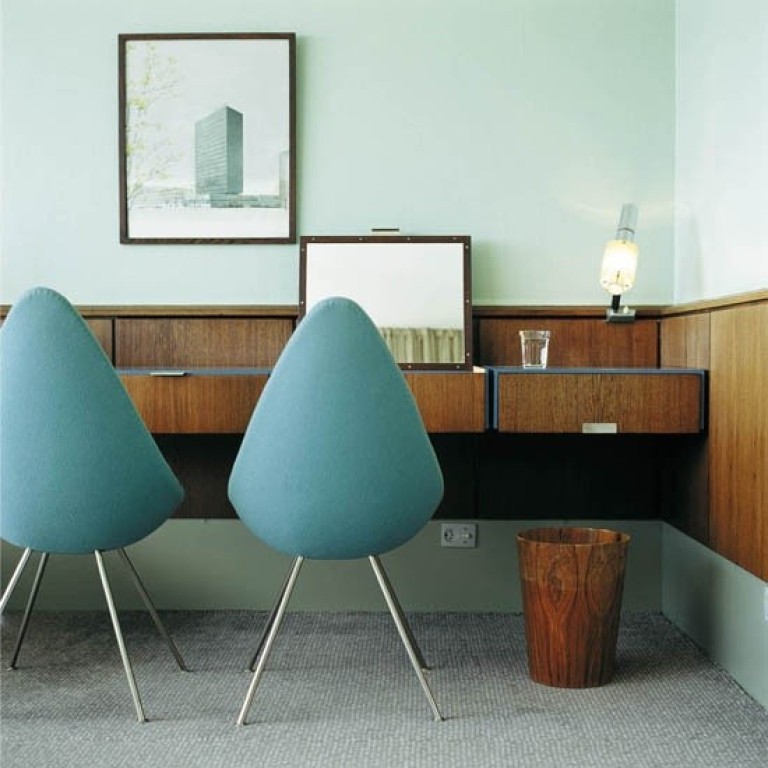 Flickr photo by Ooh Food
2. You're constantly rearranging furniture. The average person will rearrange their furnishings when...they move. Or, if they can't get rid of a wine stain and find it easier to move the couch than repair the carpet.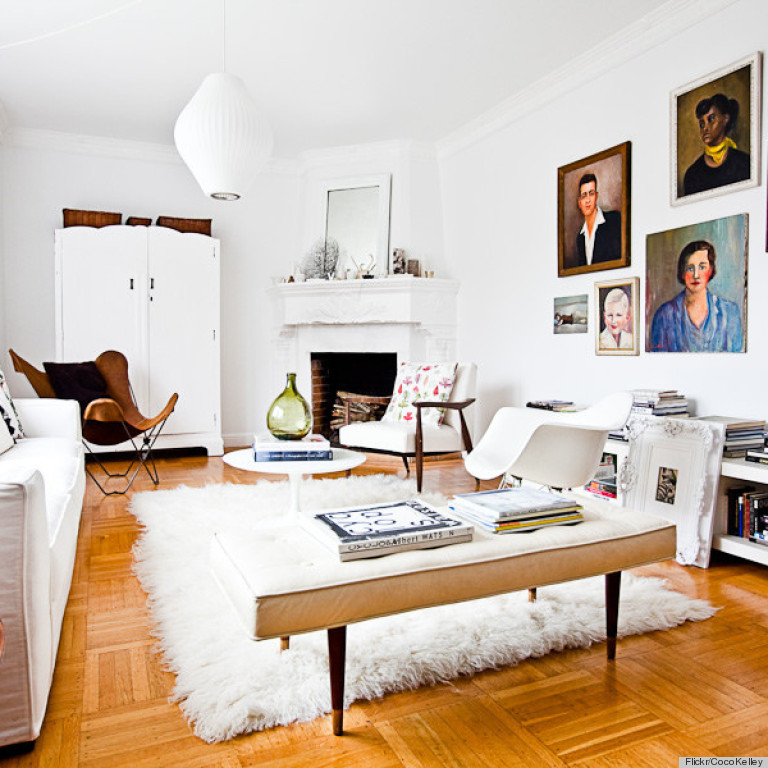 Flickr photo by Coco + Kelley
3. You read shelter mags for the ads. "Available only to the trade" is a phrase that inspires disappointment for you.
4. You've banished anything that's not pretty to the basement. Paperbacks won't pass muster on your color-coordinated bookshelves.
5. You refer to abandoned or empty rooms as having "good bones." There's nothing that a little elbow grease, paint and throw rugs can't fix.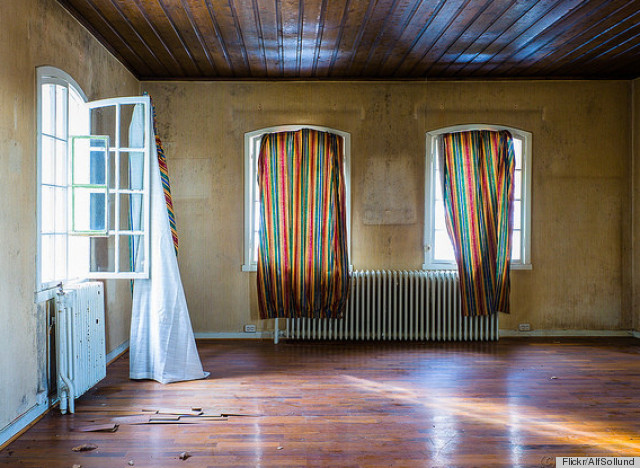 Flickr photo by Alf Sollund
6. You say you'll repaint your cabinets -- and actually do it. And you don't just slap some paint on and call it a day. You actually sand, prime, paint and seal.
7. You can order everyone around at The Home Depot and Lowe's like a pro. No, you don't need help finding the moulding aisle. You not only know where to go, but you have the exact model number, dimensions and measurements you need to get in and out in mere minutes.
8. You can tell the difference between "beige," "greige," "ivory," "aged white" and a spectrum of neutrals. You're the opposite of color blind. You're a superhero.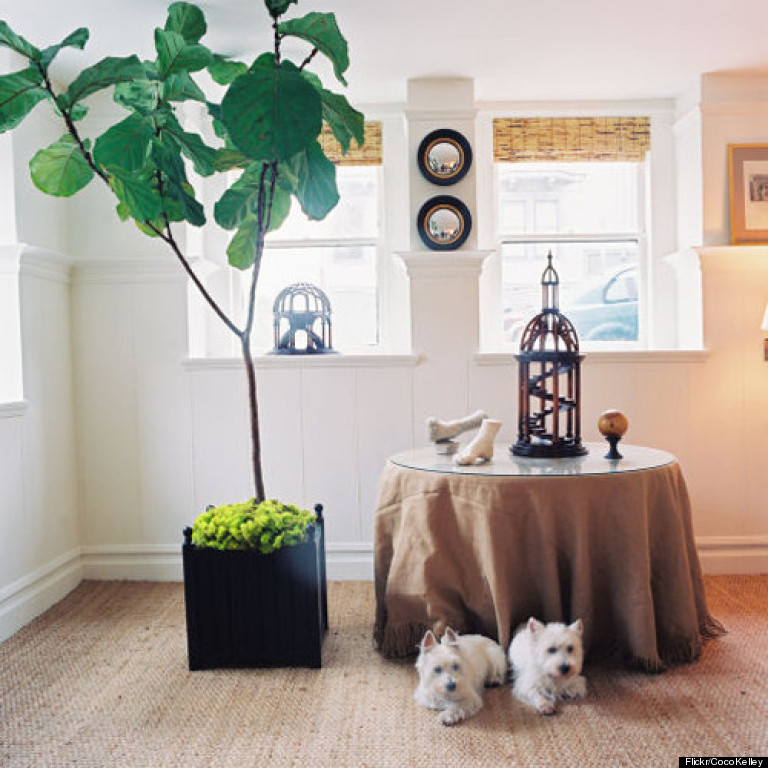 Flickr photo by Coco + Kelley
9. You fantasize about your neighbor being an...upholsterer. That would be the best, wouldn't it?
10. You get excited about paint fan decks. It's like a universe of possibilities that you can take with you anywhere.
11. You always have a measuring tape on-hand. Who knows when you'll find a fabulous side table that perfectly fits the weird dimensions of your entryway?
Think you would be able to re-do these celebrity homes? Then you definitely should be a designer.
It's no surprise that she wanted her Laurel Canyon home's backyard to be a place where dining alfresco is a relaxing experience.

The Rachel Zoe we've seen on television seems like a real perfectionist. So, we weren't exactly surprised that her gorgeous California home, designed by one Mr. Jeremiah Brent, is seriously pristine.

In the September issue of Lonny magazine, we're got a sneak peek inside the couple's amazing Greenwich Village apartment, and we have to say, it's our new favorite space.

When she wanted to add a Hollywood touch to her West Village, New York apartment, she enlisted the queen of California design, Kelly Wearstler.

Take a look inside this eco-fabulous estate.

Wearstler showed off her own eccentric and glamorous vanity in House Beautiful.

Among the many things we expected to find in her home, pillows of her face were certainly not on the list.

Beyonce's little sister takes us on a house tour of her Brooklyn space.

Look inside not one, but two of their exquisite homes, courtesy of Lonny.

Not only is her home beautiful (no surprise there!), but it's eco-friendly to boot! Step inside this Hollywood stunner's amazingly green house.

This right-wing strategist has a pretty awesome house. (Wait until you see his bowling alley...)

Adler shares this Shelter Island, NY home with his partner. And if this doesn't look like paradise, then we don't know what does!

When fashion's chief-of-police isn't busy sounding off on celebrity dos and don'ts, she surprisingly settles down in a quiet neck of the burbs. Click here to find out more about her country escape.

Nascar star Jeff Gordon is putting his stunning New York City three-bedroom residence at 15 Central Park West on the market for $30 million.

Jennifer Aniston's bedroom isn't the only one Architectural Digest had the opportunity to cover. Take a peak at other A-listers' private spaces in our feature of the magazine's roundup.

The bold wallpaper! The chandeliers! The toilet made to look like a throne! Liberace's home is just too fabulous for words.

It looks like Al Pacino doesn't want people visiting his Palisades, N.Y. home as he reportedly just sold his guesthouse for a very hefty price.

Cher recently sold her Venice abode for a fairly reasonable price -- especially for all that it comes with.

It turns out Versace isn't the only fashion personality who's putting their home on the market.

When Lea Michele handed her California home over to Domaine's editor-at-large Estee Stanley, she had only two rules: The space had to be cozy and her Barbra Streisand photo collection was off-limits.

According to Estately, Frank Sinatra's house, located overlooking the resort town in nearby Mountain Center, C.A., is on the market for $3,995,000.

Florence Welch, best known as lead singer for indie band Florence + the Machine, has a very distinct sound that's often described as mysterious and romantic. And after getting a glimpse of her home in the May issue of Vogue, it's obvious that these traits represent her personal style as well.

This is where Maroon 5's rock star eats his dinner. Head over to our feature of Architectural Digest's feature to see nine other celebrity kitchens.

You'll never guess who Christina's alleged neighbors are if she really does end up moving here.

These two are enjoying a day out in their California ranch. Head over to our story to see even more photos of the couple.

She's "Mad Men's" costume designer. Enough said. Check out what the rest of her home looks like in our feature of Bryant.

This is where Demi used to take a dip under the summer sun. Check out six other celebrity pools that will leave you swooning.

Matt Lauer's horse farm plans in Southampton are reined in. This guy just can't catch a break.

Jack Nicholson is selling his historic, Victorian home in Aspen.

Zsa Zsa Gabor's mansion will be her home for the rest of her life.

Bob Marley's childhood home was as vibrant as the musician. We're not surprised.

Mariah Carey's living room in New York (as featured by Architectural Digest) is draped in gold and animal prints.

Gerard Butler prepares his sandwiches in this kitchen. Pretty cool, huh? You should check out the other celebrity kitchens we found.

Gwen Stefani and Gavin Rossdale's former Los Angeles home is on sale -- and it's as cool as they are.

Eva Mendes inspires us to go for contemporary, clean home decor. This classic-contemporary feel is right up our alley.

Bob Hope's Palm Springs UFO home is on sale. For a whopping $50 million, that is.

Elizabeth Taylor's over-the-top living room inspires luxurious decor. Could we expect anything less from the icon?

Tommy Lee Jones' ranch-style Florida house is on sale. And it's quite the sprawling estate.

Corbin Bernsen's home in Country Living is anything but celeb. Check out our feature for more details!

Juan Montoya reveals a worldly getaway in New York. The place literally makes us want to dive right in.

John Legend and Chrissy Teigen's home evokes house envy in Architectural Digest spread. We're jealous, for sure.

Lisa Ling's home holds secrets to stress-free living. We can all learn a few things from her.

Check out Warren Buffett's home. What a modest guy!

Kelly Ripa selling New York City loft for $24.5 million. Why would they ever want to leave?

Madonna sold her Beverly Hills Mansion for $22.5 million. After looking at photos of the place, we think it's worth every penny.

Ronald Reagan's former Pacific Palisades home is on sale for $4.99 million. For a piece of an American president's property, we'd say the tag isn't bad at all.

Calvin Klein's $25k Penthouse rent in New York is an unbelievable way to be displaced following Hurricane Sandy. And if the monthly price tag was enough to stop you in your tracks, you'll be stunned by the interiors.

Rihanna buys massive home in Pacific Palisades. And she dropped a $12 million dollar pay check to get it. Check out our cover for more photos.