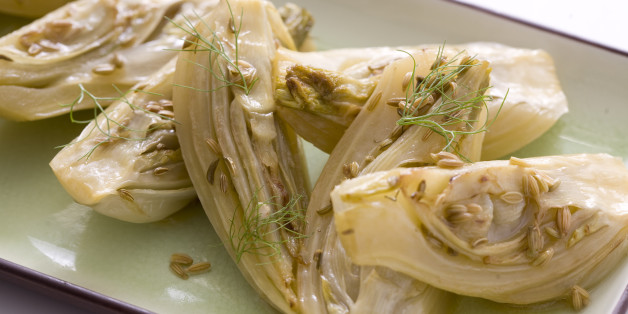 There are many great ways to serve fennel: raw and thinly sliced in a salad, pureed into soup, even baked into bread. But one of our favorite ways to enjoy this bulb is when it's braised. When fennel is braised it becomes sweeter, it's tender, and it makes a perfect accompaniment to roast chicken.
This braised fennel recipe keeps the flavors simple -- which really allows the natural sweetness of the fennel to come through. In white wine, chicken stock and butter, the bulbs simmer on the stove for 30 minutes slowly become the best fennel dish you've ever had.
Get the Caramelized, Braised Fennel Bulb recipe
Want to read more from HuffPost Taste? Follow us on Twitter, Facebook, Pinterest and Tumblr.
Get more fennel recipes.
PHOTO GALLERIES
Fennel Recipes