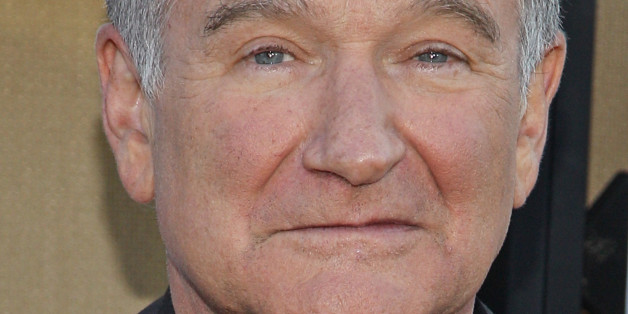 "The idea of having a steady job is appealing. I have two [other] choices: go on the road doing stand-up, or do small, independent movies working almost for scale [minimum union pay]. The movies are good, but a lot of times they don't even have distribution," he told the magazine. "There are bills to pay. My life has downsized, in a good way. I'm selling the ranch up in Napa. I just can't afford it anymore."
So did Williams lose all his money in the divorces?
"Well, not all. Lost enough. Divorce is expensive. I used to joke they were going to call it 'all the money,' but they changed it to 'alimony.' It's ripping your heart out through your wallet," he said. "Are things good with my exes? Yes. But do I need that lifestyle? No."
"One day I walked into a store and saw a little bottle of Jack Daniel's. And then that voice -- I call it the 'lower power' -- goes, 'Hey. Just a taste. Just one.' I drank it, and there was that brief moment of 'Oh, I'm okay!' But it escalated so quickly. Within a week I was buying so many bottles I sounded like a wind chime walking down the street," he said.
Click over to Parade for more on Williams, then scroll through the slideshow to test your knowledge of the priciest celebrity splits:
Trivia: Celebrity Divorce Settlements
SUBSCRIBE AND FOLLOW
Get top stories and blog posts emailed to me each day. Newsletters may offer personalized content or advertisements.
Learn more