'The Mindy Project' Season 2 Premiere: Where We Left Off In Season 1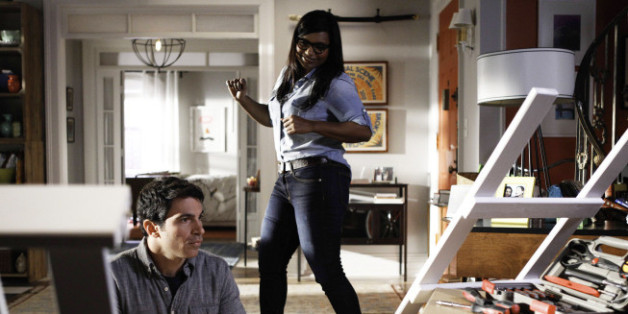 Fox
Tonight, "The Mindy Project" returns to Fox for its Season 2 premiere (which you can watch online now), and star Mindy Kaling and her dysfunctional band of colleagues and cohorts have more than a few surprises in store for their sophomore outing.
On tap for Season 2? A host of high-profile guest stars like James Franco, "Justified's" Timothy Olyphant, "Happy Endings" MVP Adam Pally and Former Mr. Kim Kardashian Kris Humphries.
In case you're rusty on last year's antics or even (gasp!) skipped Season 1 entirely, take a look at the list below for a brief refresher course.
Fox

Fox

3

Over the course of Season 1, Mindy dated a lot of guys.

Fox

4

Including a midwife who was taking business from her practice.

Fox

5

And a guy she met in a club who happened to have a serious cheating problem.

Fox

Fox

Fox

8

Mindy publicly struggled with her weight.

Fox

9

Her brother Raj made a few brief but awesome appearances.

Fox

10

She also imparted her wisdom upon impressionable young people.

Fox

11

Eventually, Danny's ex-wife (yeah, that's Chloe Sevigny) came back into the picture, and he got a little less grumpy.

Fox

12

Mindy started to seriously date a pastor named Casey.

Fox

13

But wait! Before the season ended, Danny and Mindy definitely had an almost-kiss moment.

Fox

14

Excited for Season 2 yet?

Fox
Season 2 of "The Mindy Project" premieres on Tuesday, September 17 at 9:30 p.m. ET on Fox.
"The Mindy Project" Season 1