Look Inside 'Backdoor Teen Mom' Farrah Abraham's New Texas Backyard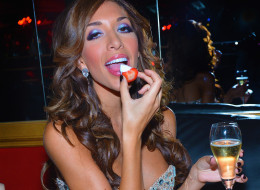 www.celebuzz.com:
It looks like moving in to that $3 million California mansion didn't quite work out.
Farrah Abraham is taking her supposed seven-figure payday and paychecks from all those questionably-dressed red carpet appearances (and hocking of random products) in the her quest for fame by moving into a humble apartment complex in Bee Hive, Texas. And if you're probably one of many who doesn't know where that is, it's on the outskirts of Austin.