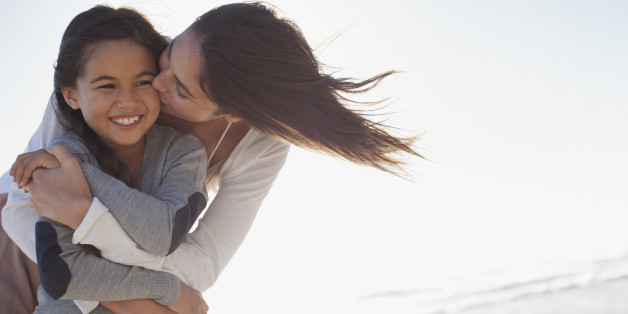 Looking at data from the General Social Survey, which tracked Americans' self-reported happiness from 1972-2008, researchers found that single moms reported being considerably less happy than other female respondents each year. However, the difference between their respective happiness levels has decreased since 1972.
Why are single moms less happy in general? According to John Ifcher, one of the study's authors and an assistant professor of economics at Santa Clara University, it has to do with their relationship status.
There are several explanations for the narrowing gap. For one, single moms' happiness levels have increased while other women have reported lower happiness levels, said study co-author Homa Zarghamee, an assistant professor of economics at Barnard College. Additionally, Ifcher and Zarghamee speculated that there is less of a stigma associated with single parenting, and increasing numbers of women are choosing to have babies on their own, which may also contribute to the narrowing gap.
Click through the slideshow below for even more fascinating divorce research.
The Most Fascinating Divorce Findings Of 2012
SUBSCRIBE AND FOLLOW
Get top stories and blog posts emailed to me each day. Newsletters may offer personalized content or advertisements.
Learn more