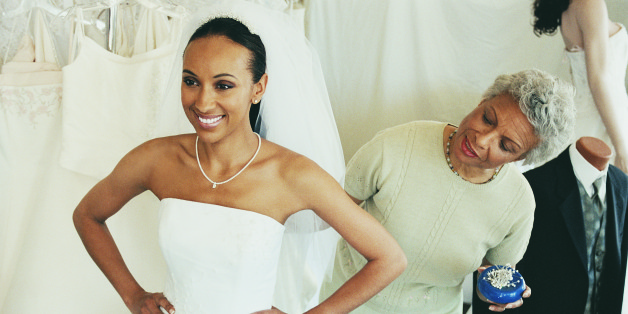 Brides-to-be usually ask their family and friends to accompany them to the bridal salon in order to make dress shopping easier and more fun. Unfortunately, sometimes these well-meaning people -- mom, your maid of honor and even the salespeople -- end up making the search for "The Dress" more stressful and less enjoyable by opening their mouths to voice some rude and unnecessary comments.
We recently asked our readers to tell us one thing you should never say to a woman trying on a wedding dress. Click through the slideshow below for nine comments we wish people would keep to themselves. Then, add any we missed in the comments.
PHOTO GALLERIES
What NOT To Say To A Woman Trying On A Wedding Dress
Keep in touch! Check out HuffPost Weddings on Facebook, Twitter and Pinterest.