If Avril Lavigne's legitimately dangerous-looking bra and camo onesie seem a little too punk rock, maybe you just need to chill out. The spike-clad Canadian has been refusing to conform since the early 2000s, and you're just never gonna find her faking.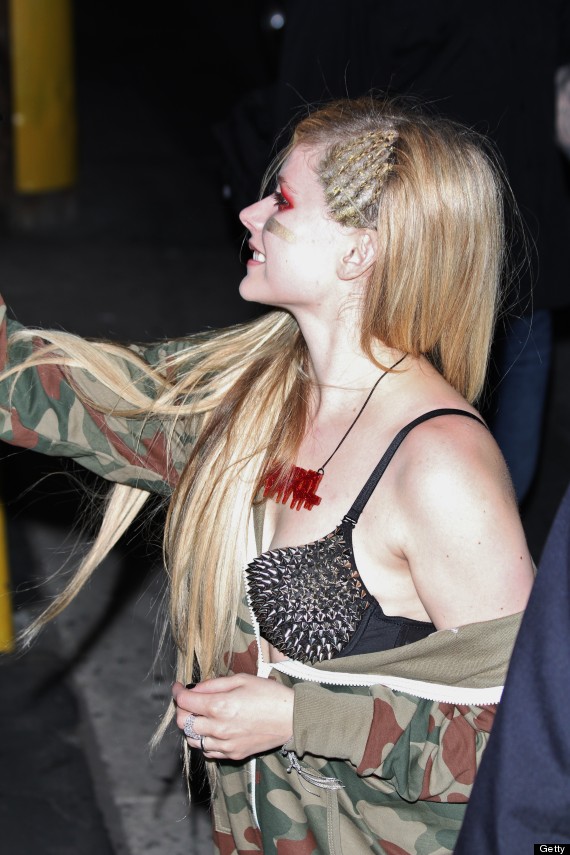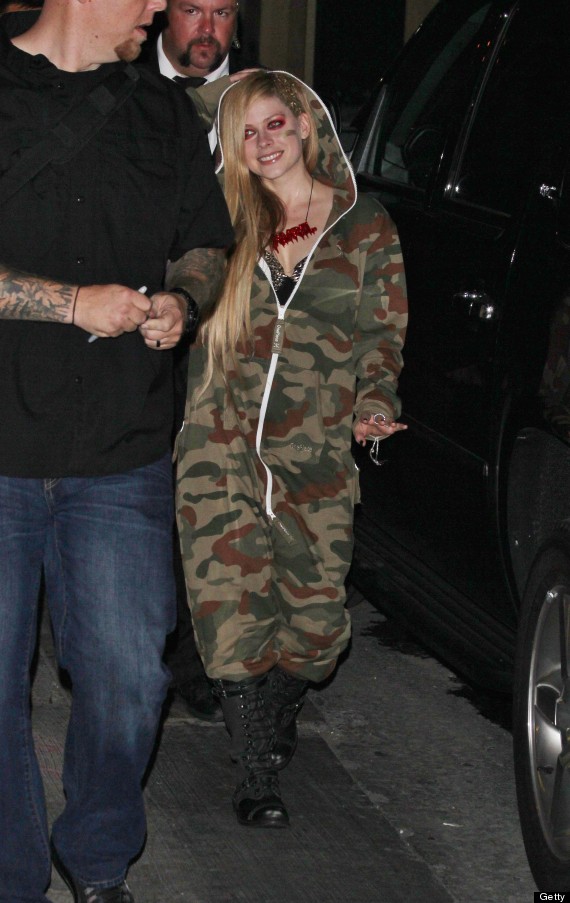 Seriously though, Lavigne has been doing the military print / exposed undergarment thing since 2003: Also on HuffPost:
Celebs Whose Undergarments Are Showing
SUBSCRIBE AND FOLLOW
Get top stories and blog posts emailed to me each day. Newsletters may offer personalized content or advertisements.
Learn more