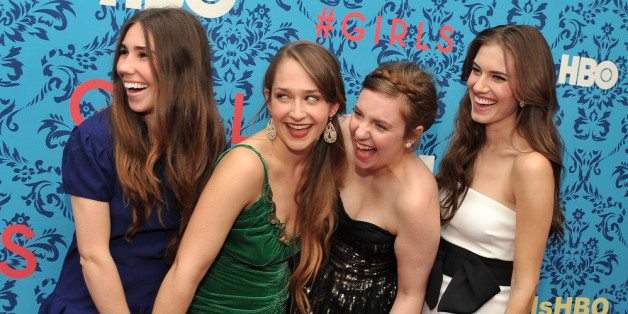 On Monday, we heard it might be time to banish our bras if we want to follow "Girls'" lead. According to a sharp-eared observer from Page Six, Allison Williams told a fellow pre-Emmys partygoer last week that her job restricts her from wearing women's most restrictive garment:
"I work on 'Girls,' where wardrobe doesn't even let you wear a bra! You can't find one anywhere on set."
As if we needed another reason to try to get a role on the show. What we wouldn't give to set fire to our booby traps... Alas, our workplace is a bit more traditional. Do you think "Girls'" braless trend might find the same popularity that "shorteralls" did last season?
Proof our "Girls" don't need bras to be brilliant:
SUBSCRIBE AND FOLLOW
Get top stories and blog posts emailed to me each day. Newsletters may offer personalized content or advertisements.
Learn more