Internet, meet Yoda, a Canadian piglet with plucky determination and a bit of luck.
Less than a week ago, Yoda was hitching a ride aboard a truck bound for a farm that would prepare him for the slaughterhouse. Somewhere along the journey down Highway 30, however, the piglet wriggled his way to freedom, and ended up on the side of the road in Brossard, Quebec.
(Story continues below.)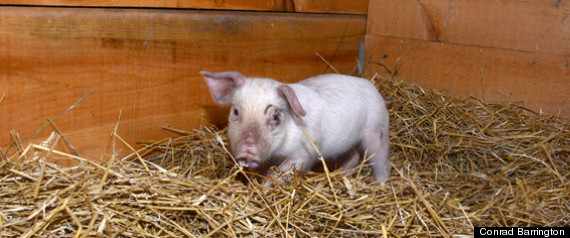 "The people who were following that trailer saw the piglet sneak through a hole and fall off the trailer," Joyce Kemp, spokeswoman for provincial police agency Sûreté du Québec, told the Canadian Broadcasting Corporation.
Animal control officers responded and collected the piglet, who eventually found a home at the Wishing Well Sanctuary, an organization in Ontario that rescues farm animals.
After a bath, a vet checkup and some "oinkment" for his wounds, Yoda proceeded to charm his way across the organization's Facebook page.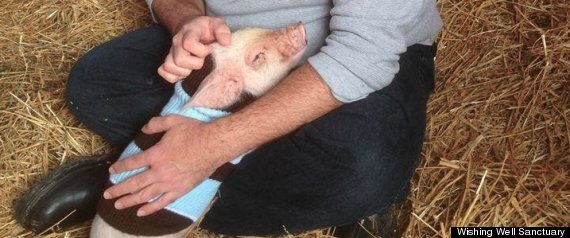 Cuddle with him, you must.
FOLLOW HUFFPOST