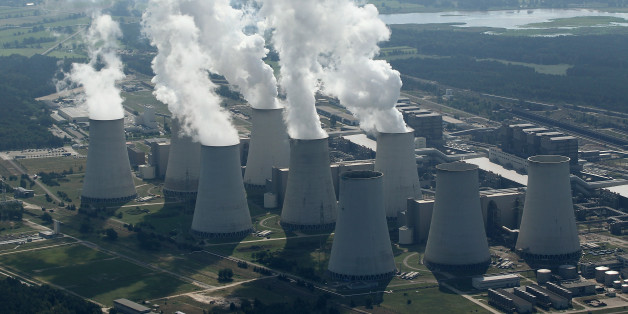 Eric Holthaus, a meteorologist who has covered weather for the Wall Street Journal, tweeted that he will no longer fly on planes after a grim climate-change report left him in tears. Holthaus, who now writes for Quartz, was reacting to findings from the Intergovernmental Panel on Climate Change, a well-respected body that includes 195 member countries, which released a report on Friday that found it is "extremely likely" that humans are causing warming trends seen in the last several decades. It also revised upwards its estimates of the increase in sea levels by the end of the 21st century. Holthaus took the news hard, and vowed to reduce his carbon footprint by giving up on air travel.
I just broke down in tears in boarding area at SFO while on phone with my wife. I've never cried because of a science report before. #IPCC
I realized, just now: This has to be the last flight I ever take. I'm committing right now to stop flying. It's not worth the climate.
We all have to do everything we can, every day to reverse CO2 emissions. There is no other way that makes sense.
All of our energy...each one of us...should be devoted to this issue. Nothing else matters. It's a zero sum game.
Why am I committing to not flying any more? Its the same reason I'm vegetarian: it's my biggest carbon footprint. #lastflight #climatechange
Holthaus didn't stop there. He said he has also decided not to have children in order to leave a lighter carbon footprint, and has considered having a vasectomy.
Totally agree. RT @Mer1968: @EricHolthaus No children, happy to go extinct, which in and of itself, carries a certain sadness. #IPCC
Unfortunately, yes. Its a very emotional decision. Mixed feelings. RT @ibidibid: @EricHolthaus adios babies? :/
I'm thinking of vasectomy. RT @PaulEMetz: You're courageous. Last week an artist had herself sterilized for similar reason. @looovetinkebell
UPDATE 9/28: Holthaus tweeted Saturday that "we haven't yet decided not to have kids. That's an incredibly personal decision."
SUBSCRIBE AND FOLLOW
Get top stories and blog posts emailed to me each day. Newsletters may offer personalized content or advertisements.
Learn more