We've heard of people being reunited with their wedding rings after losing them, but one U.K. woman's story may take the cake.
Brenda Caunter lost her wedding band 41 years ago while gardening in her yard. She and husband Dave searched for the ring to no avail, and Dave ended up replacing the nine carat ring, according to The Daily Mail.
But this week, more than four decades after the ring went missing, it was reunited with its owner. Dave spotted one of their neighbors using a metal detector and asked him to check the area where Brenda lost the ring, on the off chance that it might still be there. And sure enough, it was.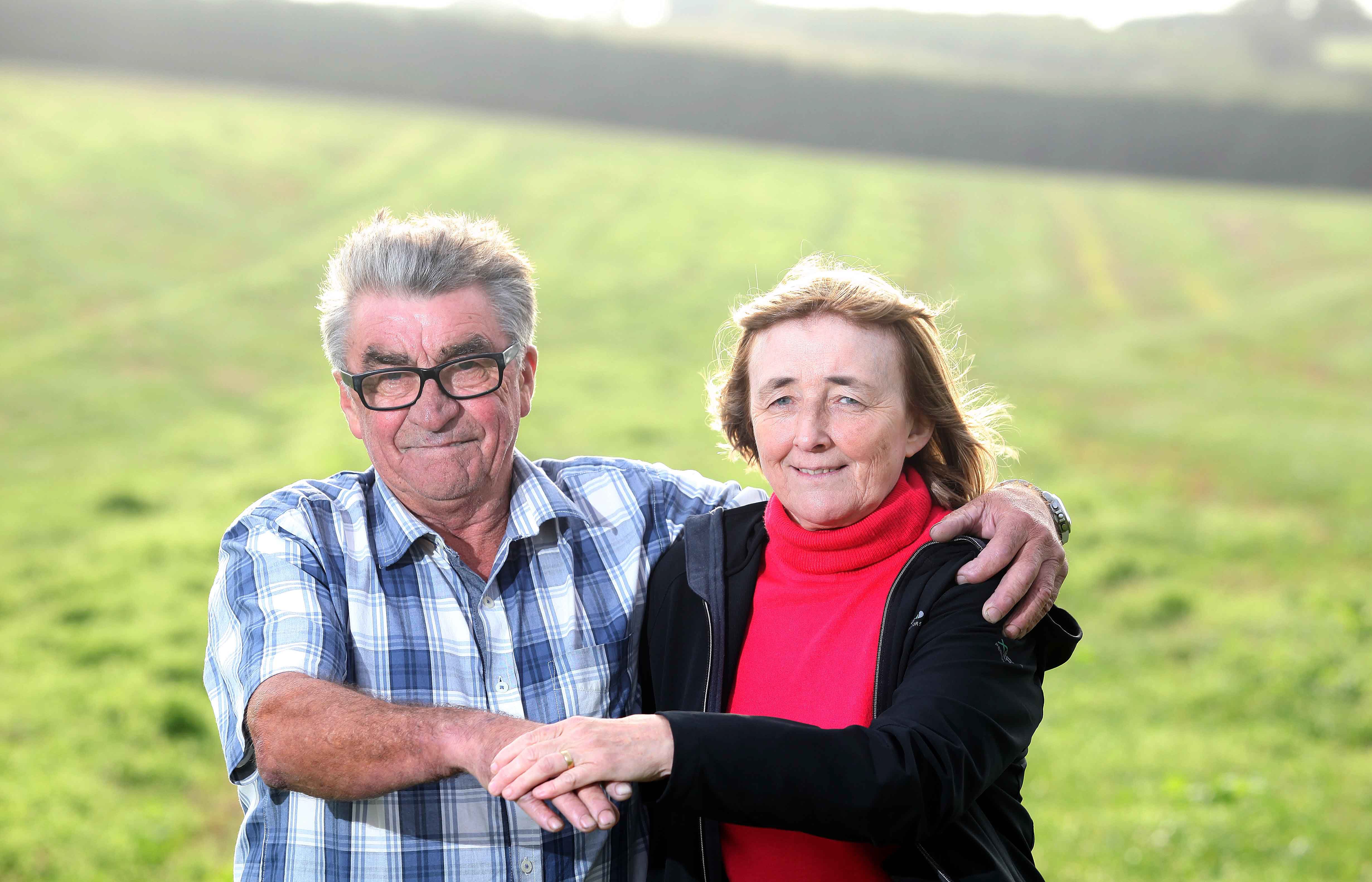 "When we got the phone call to say it had been found I didn't know what to say," said Brenda, pictured above with Dave and the ring.
It seems like lost wedding rings have a way of turning up, especially when they're lost in someone's yard. In November 2012, a woman was reunited with the ring she lost in her sister's yard 17 years prior. And in 2011, a Swedish woman found her wedding ring growing around a carrot in her garden 16 years after she lost it.
Click through the slideshow below for even more lost wedding ring stories.
Bizarre Lost Wedding Ring Stories
An Idaho woman was reunited with her ring in April 2012, 18 months after she accidentally flushed it down the toilet. Sewage workers found the diamond ring and returned it to its owner, Mechelle Rieger.

Tim Bucher lost his wedding ring in a pond in Decatur, Ill. while fishing with his son in April 2012. He and his wife used the website, LostMyStuff.net to find the ring. A volunteer came to their town and scoured the pond, eventually finding the ring for Bucher.

A wedding ring was discovered inside of a cow's stomach in February 2012 when it landed on a butcher's chopping block. The cow had sucked the ring of a man's hand three-and-a-half years earlier.

Maura Burke lost her wedding ring down the drain of her Braintree, Mass. home in 2010. She had prayed for the ring's return but it never materialized. Then, two years later, city workers found the ring in Braintree's drainage system and returned it to its rightful owner.

Lena Paahlsson lost her wedding ring in her kitchen in Sweden in 1995. Sixteen years later, she and her husband discovered the ring in their garden -- with a carrot growing inside of it. Paahlsson said she believes her ring fell into the sink and got mixed up with vegetable peelings, which were then turned into compost and ended up in her garden.
Keep in touch! Check out HuffPost Weddings on Facebook, Twitter and Pinterest.