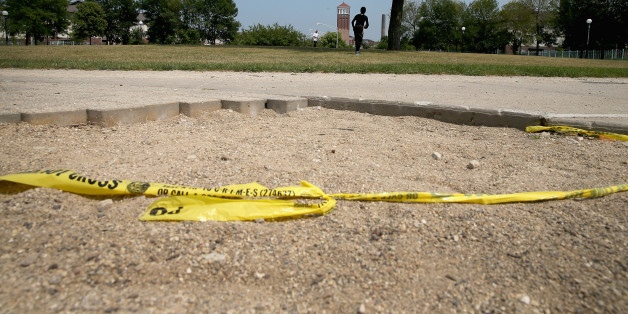 A 19-year-old man was shot and killed in Chicago Saturday while 15 others were injured by gunfire across the city between Friday and early Sunday.
Marcus Rush of Bronzeville was shot just after 7 p.m. Saturday in the 7000 block of South Morgan Street in Englewood. DNAinfo Chicago reports the 19-year-old "heard shots and felt a bullet go through his back" at the time of the shooting.
Rush was taken to an area hospital in critical condition and later died at 2:05 a.m. Sunday morning.
Fifteen more people were injured in non-fatal shootings around the city beginning Friday evening.
Eight people were wounded Friday evening alone, including an 18-year-old man and a 15-year-old boy shot on the street in the 4100 block of West 24th Place in Little Village around 6:30 p.m. NBC Chicago reports both were in stable condition at the hospital.
Five more people were hurt Saturday, including a 39-year-old man shot during an argument Saturday afternoon in North Lawndale neighborhood. The man was arguing with another person in the 1600 block of South Karlov Avenue about 3 p.m. when police say the other man pulled out a gun and fired on the victim.
While no one is in custody in any of the shootings, police did arrest a fifth man in connection with the Cornell Square Park mass shooting that injured 13 people, including 3-year-old Deonta' Howard.
SUBSCRIBE AND FOLLOW
Get top stories and blog posts emailed to me each day. Newsletters may offer personalized content or advertisements.
Learn more