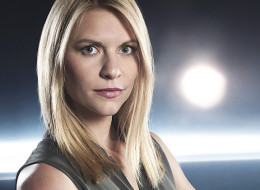 Miss the "Homeland" Season 3 premiere? It's OK, you can watch it online here.
The Season 3 premiere of "Homeland" was up against the series finale of "Breaking Bad" and season premieres of broadcast favorites "Revenge" and "The Good Wife," amongst other programming.
Once you've gotten caught up with the latest in Carrie Mathison saga, check out HuffPost TV's recap and watch an exclusive sneak peek of the "Homeland" Season 3, Episode 2 below.
"Homeland" Season 3

"Homeland" Season 3

"Homeland" Season 3

Claire Danes as Carrie Mathison and Mandy Patinkin as Saul Berenson in Homeland (Season 2, Episode 2). - Photo: Ronen Akerman/SHOWTIME

Claire Danes as Carrie Mathison and Mandy Patinkin as Saul Berenson in Homeland (Season 2, Episode 2). - Photo: Ronen Akerman/SHOWTIME

Mandy Patinkin as Saul Berenson in Homeland (Season 2, Episode 1). - Photo: Ronen Akerman/SHOWTIME

Claire Danes as Carrie Mathison and Mandy Patinkin as Saul Berenson in Homeland (Season 2, Episode 2). - Photo: Ronen Akerman/SHOWTIME

Damien Lewis as Nicholas "Nick" Brody (center) and Morena Baccarin as Jessica Brody (right) in Homeland (Season 2, Episode 2). - Photo: Kent Smith/SHOWTIME

Damien Lewis as Nicholas "Nick" Brody and Jamey Sheridan as the Vice President of the United States, William Walden, in Homeland (Season 2, Episode 2). - Photo: Kent Smith/SHOWTIME

Damien Lewis as Nicholas "Nick" Brody and Jamey Sheridan as the Vice President of the United States, William Walden, in Homeland (Season 2, Episode 2).

Damien Lewis as Nicholas "Nick" Brody in Homeland (Season 2, Episode 1). - Photo: Kent Smith/SHOWTIME

Claire Danes

Damian Lewis

Claire Danes & Damian Lewis