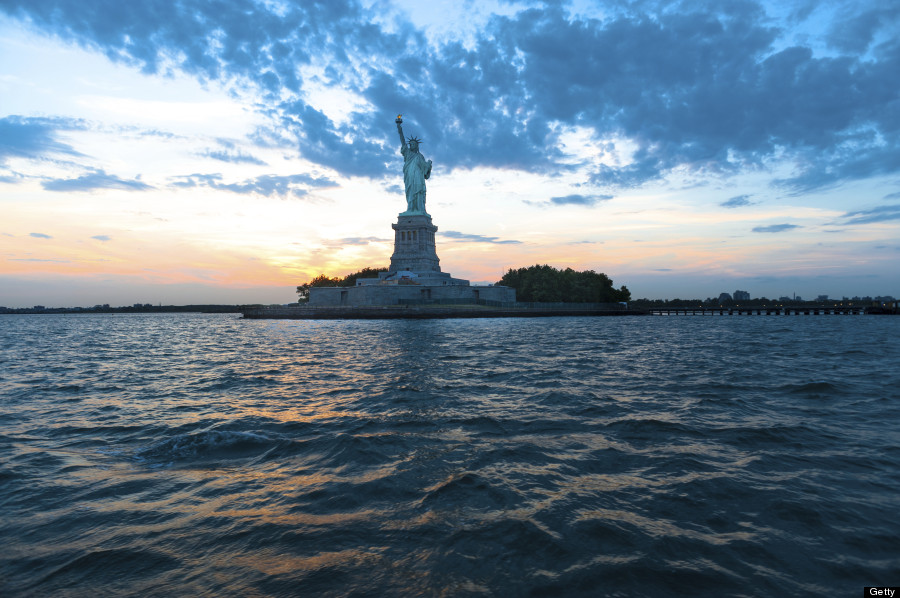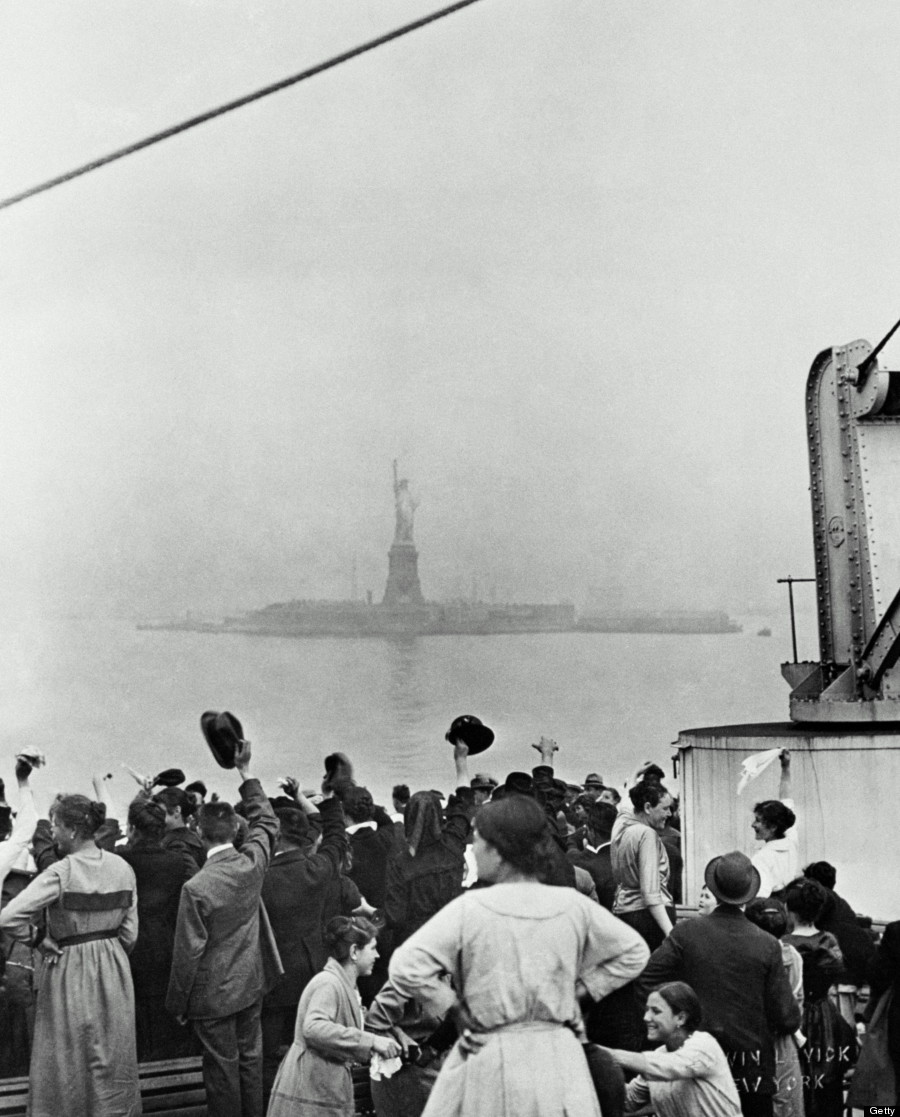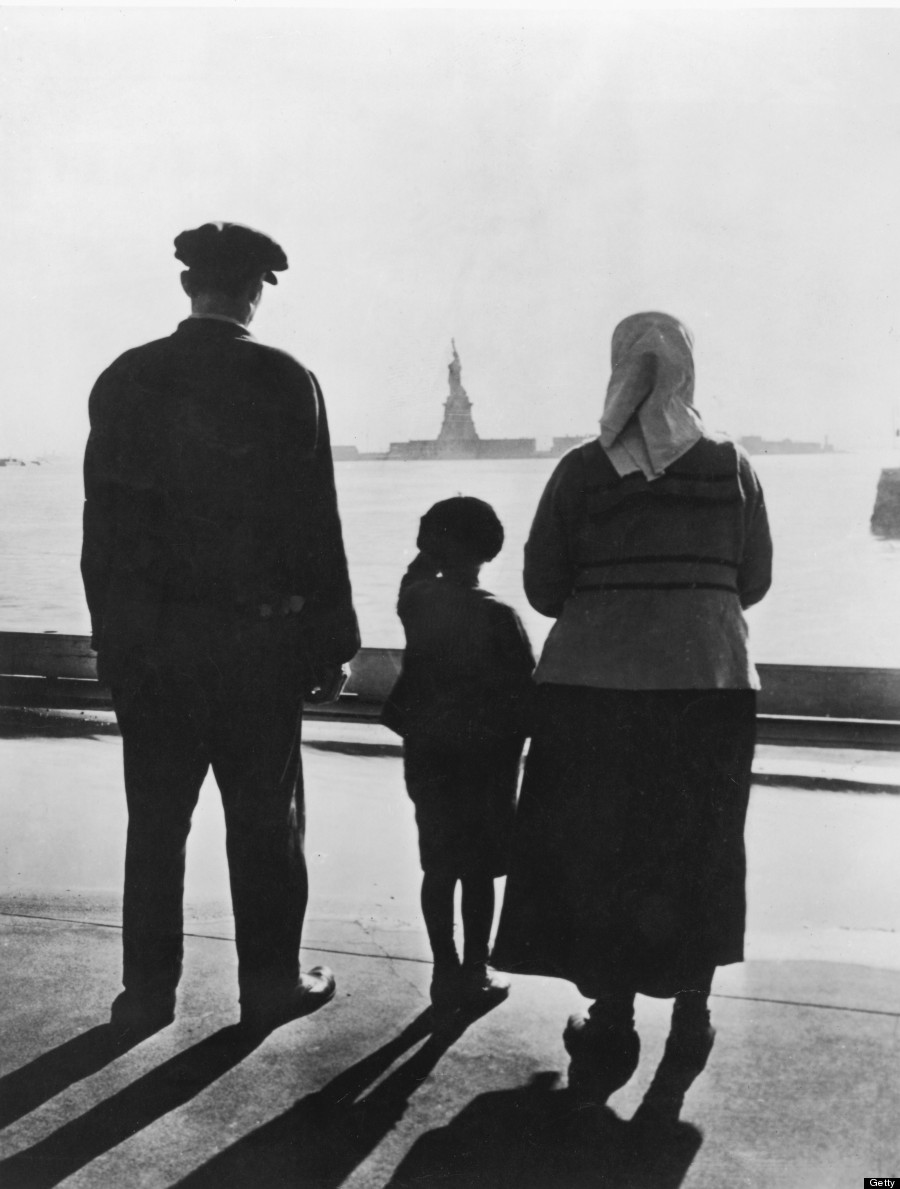 Rear view of an immigrant family on Ellis Island looking across New York Harbor at the Statue of Liberty, 1930s. (Photo by FPG/Getty Images)
Related on HuffPost:
Statue Of Liberty Closed Due To Government Shutdown
SUBSCRIBE AND FOLLOW
Get top stories and blog posts emailed to me each day. Newsletters may offer personalized content or advertisements.
Learn more