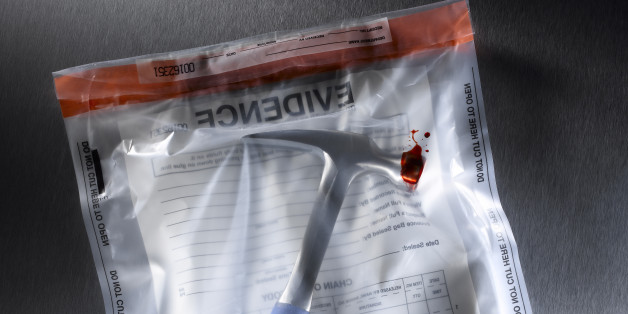 First clown masks, now hammers.
Chicago police are warning Lakeview residents of criminals using hammers to commit armed robberies after at least three such attacks were reported around the North Side neighborhood in the last four months.
In all three cases, the robberies happened between midnight and 3:45 a.m. where as many as six people approached victims on the sidewalk before threatening the target with a hammer and demanding property.
The latest incident occurred Monday in the 3000 block of North Seminary Avenue. DNAinfo Chicago reports six robbers approached a victim about 12:30 a.m. One attacker used a hammer to hit a victim in the leg.
Additionally, RedEye reports police cautioned residents to beware of strangers asking to borrow cell phones.
In a second community alert released Monday, police said between one and five robbers approached people on the street and asked them if they could use their cell phones before snatching the targets' purse or wallet. The robbers kicked and hit the victims to disable them in some cases, while pepper spray was used in at least two incidents.
Per the RedEye, police describe the suspects in the cell phone attacks as "a male and female African American (or men dressed as women) varying in age from late teens to 30," while another suspect was described as "a man wearing a long-haired blond wig and a dress."
In the hammer-related robberies, police say the suspects fled in a four-door sedan. The Guardian Express offered descriptions of the offenders in the hammer-related robberies:
Wednesday, May 22 in the 2800 block of N. Southport Ave.: One offender was a male African American, between 19-21 years old, 5'10″-6'1″, 170-180 lbs. wearing a black fade flat top hairstyle and has a small gap between his front teeth.
Thursday, Aug. 22 in the 600 block of W. Buckingham Pl.: An offender was described as a male Hispanic, 19, 5'05″, 120 lbs. with a light complexion and wearing a black pony tail. A second male suspect was described as 22, 5'11″, 140 lbs. and wearing black dreadlocks.
Monday, Sept. 30 in the 3000 block of N. Seminary Ave.: Only two of the six offenders were described. One is a male Hispanic, 19-21 years old, 6'00″ tall, 145 lbs. with an olive complexion and wearing a black hooded sweatshirt. A second offender is described as black make, 19-22 years old, 6'1″ tall, 165 lbs. wearing a white jacket.
Police are encouraging anyone with information to call 312-744-8263.
ALSO ON HUFFPOST:
PHOTO GALLERIES
11 Of The Dumbest Criminals Ever (PHOTOS)