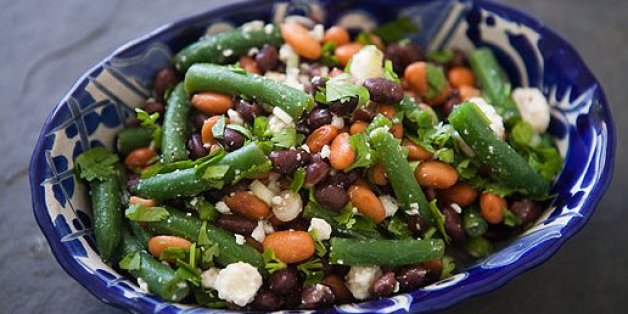 We like to give the stalwarts of our kitchens their due respect whenever possible, but we regret to say we never thought to shine the spotlight on pinto beans until recently. For much of the southwestern part of the country, we grow up eating these beans simply as "beans." We find them in beans and rice, next to our burritos and enchiladas and stewed on their own. But the pinto bean manages to perfectly walk the delicious/nutritious line, and for that we'd like to thank it by giving you some amazing pinto bean recipes.
A pinto beans recipe is something we'd never really considered before, but aside from being tossed into stews and refried, pinto beans make an excellent addition to salads, sandwiches and even make an awesome stand-in for hummus. We love white beans, borlotti beans, black beans, etc. -- but today is the pinto bean's day. Check out a few of our favorite ways to use this nutritional powerhouse, and join us in awe of how great they taste with a little bacon fat (everything in moderation, friends).
Want to read more from HuffPost Taste? Follow us on Twitter, Facebook, Pinterest and Tumblr.