We've collected Twitter's favorite tweets -- or at least the ones it thinks will help them make money.
Here are the tweets Twitter considers worth celebrating:
Obama's election:
Osama bin Laden raid:
Helicopter hovering above Abbottabad at 1AM (is a rare event).
Hurricane Sandy:
Just advised that national guard has arrived in Hoboken. More to come.
In Hoboken, we have 20 vehicles and 6 box trucks w boxed lunches, ready-to-eat meals, water, 7 mental health workers
(11.1.12) #Sandy
US Airways Flight 1549 lands on Hudson River: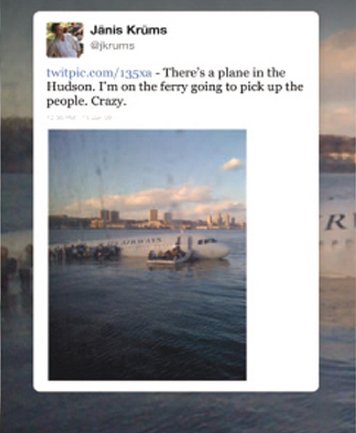 Mario Batali trades tips with singer Gavin Rossdale: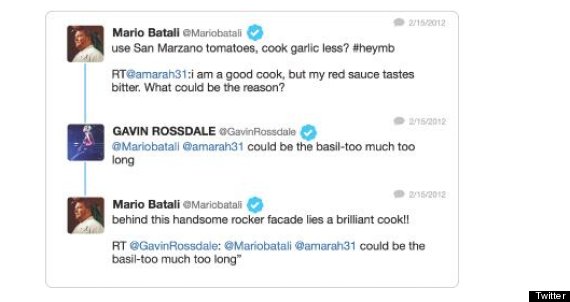 Twitter co-founder Jack Dorsey's first tweet:
Water ice found on Mars:
Are you ready to celebrate? Well, get ready: We have ICE!!!!! Yes, ICE, *WATER ICE* on Mars! w00t!!! Best day ever!!
An Everest climb live-tweeted:
I've left 7500m camp for Everest summit push on 10:30pm JST. It's really cold, dark and like space. I can only see stars.
Oreo's infamous Super Bowl tweet
Royal baby is born:
Her Royal Highness The Duchess of Cambridge was safely delivered of a son at 4.24pm
Kevin Durant plays flag football: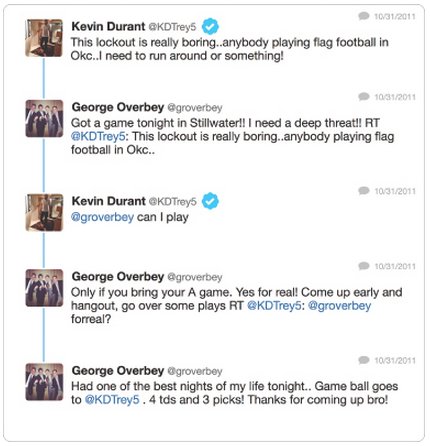 New Relic ad: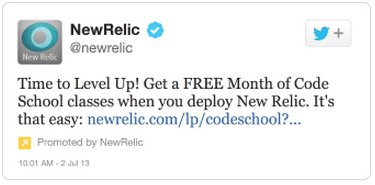 Wheat Thins Vine ad:
Bonobos Twitter sale:
TWIXCLUSIVE Sale! Our 1 and only Washed Chinos. Were $88, now $49. 24-hour sale unlocks after 49 RTs. http://t.co/9xBB0lPQ
19 Tweets You'll NEVER See Again
SUBSCRIBE TO & FOLLOW THE MORNING EMAIL
The Morning Email helps you start your workday with everything you need to know: breaking news, entertainment and a dash of fun. Learn more