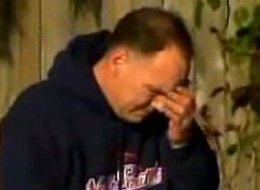 SEATTLE -- SEATTLE (AP) — The repeat drunk driver who plowed his pickup into a Seattle family earlier this year, killing two and badly hurting a mother and her newborn son, pleaded guilty Thursday in King County Superior Court to charges of vehicular homicide and vehicular assault.
Mark Mullan, 51, faces a recommended sentence of 18 years in prison.
Mullan was driving on a suspended license and had a blood-alcohol content about three times the legal limit March 25 when he hit the family as they crossed a street in the Wedgwood neighborhood.
New grandparents Judy and Dennis Schulte were killed, and their daughter-in-law, Karina Ulriksen-Schulte and her son, Elias, were injured. She still has trouble walking and talking.
The Schultes were retired teachers from Kokomo, Ind., who had recently moved to Seattle.
The case prompted calls for tougher DUI laws. The family has sued the city, alleging it failed to monitor Mullan, who had been ordered to install an ignition interlock device but never did.
Karina's husband, Dan Schulte, sat behind Mullan as he looked down, frowning and sobbing briefly as he repeated "guilty" five times, including to a charge of violating the ignition interlock device law. He dabbed his mouth with a tissue as he regained his composure.
Judge Ken Comstock read Mullan's statements about the offenses as described in the plea agreement. "While I was driving I hit four people who were legally crossing the street," the judge read before asking whether the statement was true.
"Yes, it is," Mullan responded.