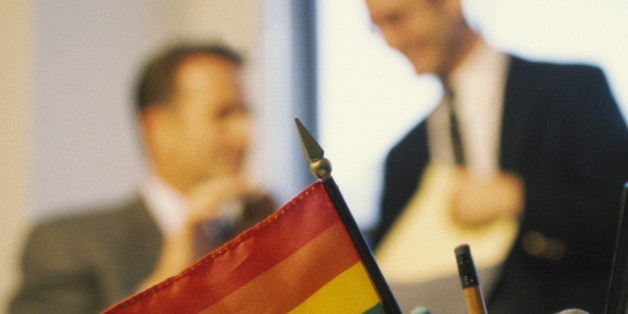 Great news for New England: five of the region's six states are among the top places in the U.S. for lesbian, gay, bisexual and transgender workers, according to a new report.
The Top 10 LGBT-Employment Friendly States survey, created by employment law website XpertHR, based its rankings on marriage equality, workplace discrimination protections and benefits for those with same-sex partners.
The northeastern U.S. had the highest concentration of states by far, with all but one New England state making the list. Neighboring New York also made the cut, while California and Iowa were also included.
"These states are leaders in safeguarding LGBTs against discrimination in the workplace -- by passing gay rights ordinances, permitting same-sex marriage, providing benefits to same-sex partners, and/or outlawing hate crimes," Peggy Carter-Ward, XpertHR's Head of Content, said in a press release.
XpertHR Legal Editor Beth P. Zoller also cited the U.S. Supreme Court's ruling on the Defense of Marriage Act (DOMA) as having an across-the-board impact.
Read more about the report here.
View the Top 10 states (in no particular order) below:
PHOTO GALLERIES
Best States For LGBT Workers