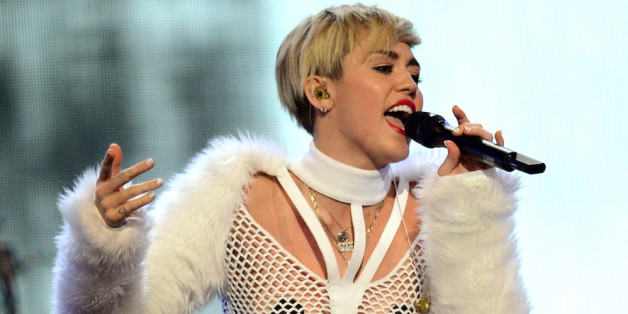 Caitlin Moran has already started her open letter to Amanda Palmer about how everything a woman does is okay, because she's a woman and that's what feminism means. Elizabeth Wurtzel will write an open letter to Moran on The Daily Beast, suggesting that she lose weight and consider some light cosmetic surgery, and Wurtzel's letter will then devolve into a 900-word rant that seems to either be about how impressed she is by Miley's lack of cellulite or how millennials have turned rock 'n roll into a "meth lab of the heart." Jessica Valenti will write to Wurtzel about everything that's wrong with everything that she's said for the past five years. Taylor Swift will write to Valenti about how The Purity Myth hurt her feelings, and later also write a song about it. Roxane Gay will express mild disappointment at how much time and energy we are all apparently willing to expend over a twenty-year-old girl riding a wrecking ball naked, and go on to curate a really amazing and heartwarming series for The Rumpus about seminal sexual experiences with construction equipment. xojane will publish "It Also Happened To Me: I Was Torn To Pieces By Sinead O'Connor." Later, it will be revealed to have been written by Pope Francis.
SUBSCRIBE AND FOLLOW
Get top stories and blog posts emailed to me each day. Newsletters may offer personalized content or advertisements.
Learn more