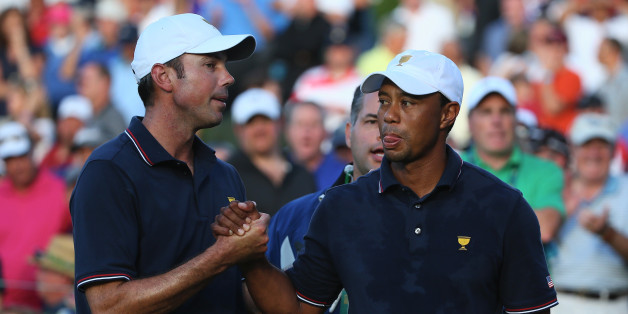 After the Americans took the lead in every four-ball match early on Thursday, the Internationals were able to rally after a weather delay to end the opening day of the Presidents Cup at Muirfield Village just one point back.
The U.S., which holds a 7-1-1 all-time record in the Cup, enters Friday's foursomes with a 3 1/2 - 2 1/2 advantage.
SUBSCRIBE AND FOLLOW
Get top stories and blog posts emailed to me each day. Newsletters may offer personalized content or advertisements.
Learn more