What would you do with a trillion bucks? That's the question Texas resident Reggie Theus faced on Wednesday when he checked his bank account and found that his balance was well over $4 trillion.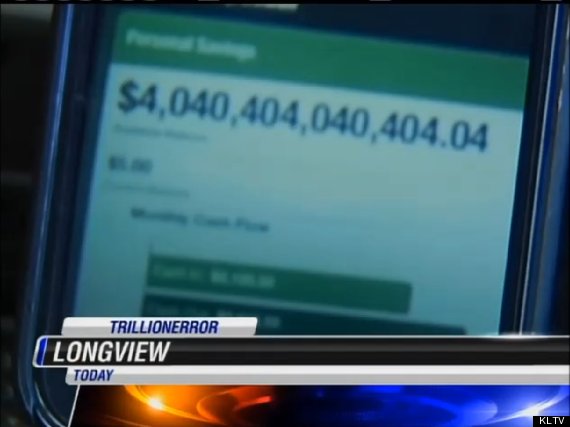 Unfortunately, the balance, which would have made Theus the world's first trillionaire, was a mistake, according to local news station KLTV.
"I was definitely surprised when I looked in my account and saw that much money in there," Theus told KLTV.
Oddly enough, Molly Layes, of Fort Smith, Ariz., noticed a similar mistake on her BankCorp South statement earlier this week, according to 5 News Online.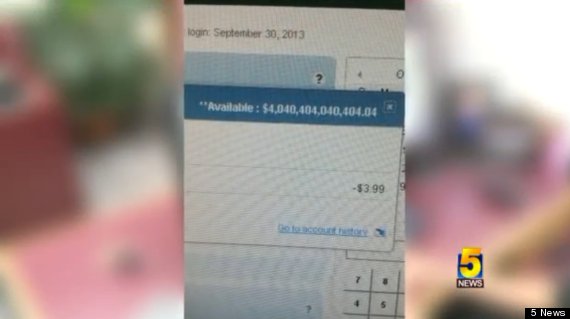 BankCorp South communications executive Randy Burchfield confirmed to The Huffington Post that its online banking system had been experiencing some technical glitches.
"BancorpSouth online banking customers' deposit account balances reflected overstated balance totals for a short period of time Wednesday morning before being corrected," Burchfield wrote in an email.
Also on HuffPost:
The 10 Richest People In The World
SUBSCRIBE TO & FOLLOW THE MORNING EMAIL
The Morning Email helps you start your workday with everything you need to know: breaking news, entertainment and a dash of fun. Learn more