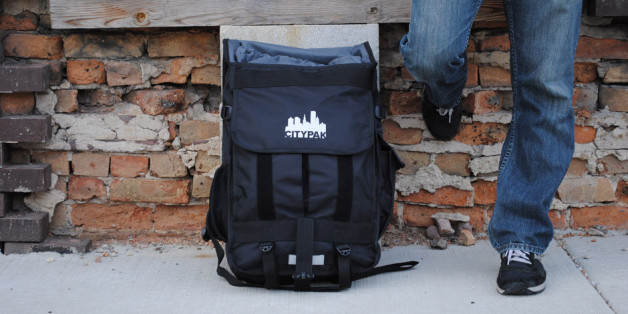 Last year, Chicago businessman Ron Kaplan embarked on a mission -- to distribute, free of charge, a high-quality, custom-designed backpack the city's homeless could keep their belongings in.
Kaplan's venture, CITYPAK, distributed 2,000 backpacks in partnership with the Chicago Coalition for the Homeless (CCH) and the city's Human Services Department in late 2012 and they are back at it again this year.
According to ABC Chicago, the first batch of the 2,300 donated backpacks they plan to hand out this year were distributed Friday night at the Chicago Lights Elam Davies Social Service Center.
The bags are waterproof and were designed in partnership with High Sierra Sport, Co., which is based in Vernon Hills. The bags are also equipped with rain ponchos and straps that can be fastened to wrists or ankles as a precaution against theft. A focus group selected by the CCH provided input on a prototype last year.
Ed Shurna, executive director of the CCH and a HuffPost blogger, told the Chicago Tribune the bags provide "some dignity, some respect" to the homeless.
"Getting the bag kind of gives a little encouragement that, 'Maybe I can get myself together; maybe I can get myself back into society,' Shurna told the Tribune. "It's a very small thing that can make a big difference."
Beyond Chicago, CITYPAK aims to expand to other U.S. cities. Last year, Kaplan told the Chicago Sun-Times the project's second phase will include a bag designed for the public where one bag would be given to the homeless for each one sold.
Learn more about CITYPAK below. Donate to the effort at their website.
ALSO ON HUFFPOST:
PHOTO GALLERIES
Organizations that help the homeless