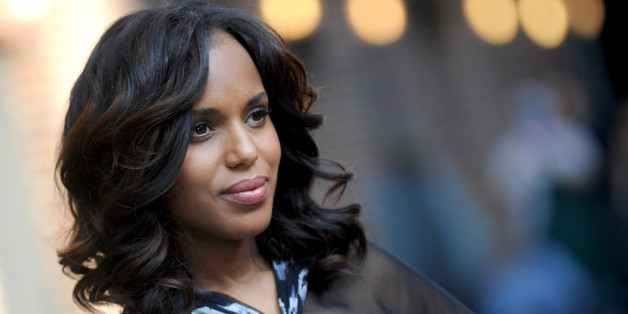 At the show's season premiere this week, Kerry opened up to our friends at Fashionista on her best-dressed designation, admitting, "When that was announced, that day I went to work in sweats."
Olivia Pope dressed down? We can hardly imagine. Still, the show's costume designer Lyn Paolo corroborates Kerry's story for People: "She came in her husband [Nnamdi Asomugha]'s giant football player sweatshirt and said 'Look, I'm the best dressed!' It was pretty funny."
A fashionista who knows how to avoid vanity and to have fun with clothes? We didn't think it possible, but we just found yet another reason to love Kerry Washington. As if you needed more inspiration, Washington explained her philosophy to Fashionista:
"My goal has never been to wind up on anybody's list and it's just to have a good time and make sure that I'm happy when I'm on the red carpet, so that's going to continue to be my goal, and I'm glad people like it."
And if that's not what fashion is about, we don't know what is.
Kerry doesn't even have to try to look this good:
Kerry Washington's Style Evolution
SUBSCRIBE AND FOLLOW
Get top stories and blog posts emailed to me each day. Newsletters may offer personalized content or advertisements.
Learn more