Now that summer is over, there's officially no excuse to ignore those fix-it projects -- and if the packed aisles at home improvement stores prove anything, everyone feels the same way. But if your list is so long that you don't really know where to start, here are a few DIY ideas to get you going. What will you be working on this weekend?
Paint The Front Door
on color choice or process, check out This Old House
.
Aerate The Front Lawn
comprehensive overview on aerating, visit DIY Network
.
Power Wash Your Walkways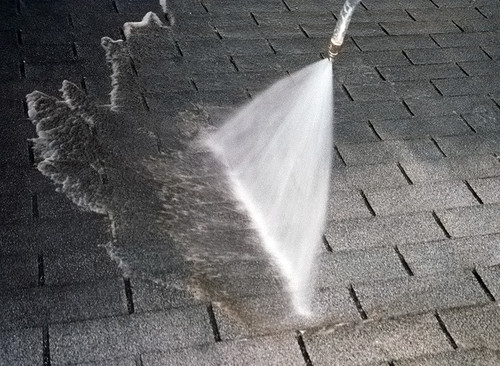 a great primer on power washing
.
Install A Floodlight
installing a floodlight over at This Old House
.
Plant Spring Bulbs Now
simplified instructions for planting spring bulbs
.
Replace Any Broken Screens
show you how to replace a damaged or broken window screen
-- even if you're a novice DIYer.
Looking for more DIY inspiration? Check out these curb appeal projects.
PHOTO GALLERIES
10 DIYs For Curb Appeal