 That U.S. President Barack Obama will not be attending this year's Asia-Pacific Economic Cooperation forum has not stopped the leaders in attendance from having an awesome time. No, in fact, this year's location, Bali, Indonesia, brought with it the wearing of these eye-catching shirts: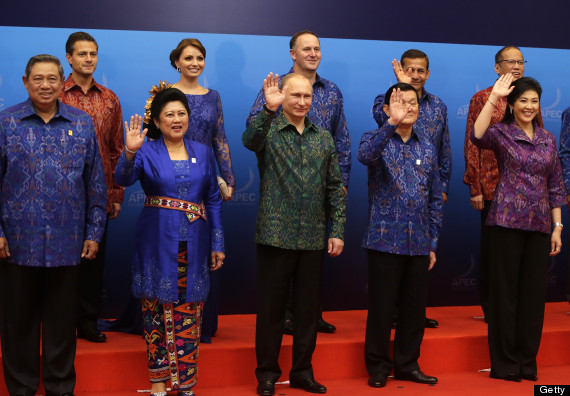 Oh yes. Per an APEC tradition, leaders pose together donning traditional duds. The shirts in question are made from a local fabric called endek, as the South China Morning Post points out. Just look at how slick Russian President Vladimir Putin looks here. Or the purely (and purply) sublime U.S. Secretary of State John Kerry. Here the dynamic duo chat, possibly about clubbing plans later on to celebrate Putin's 61st birthday. After all, he's recently single.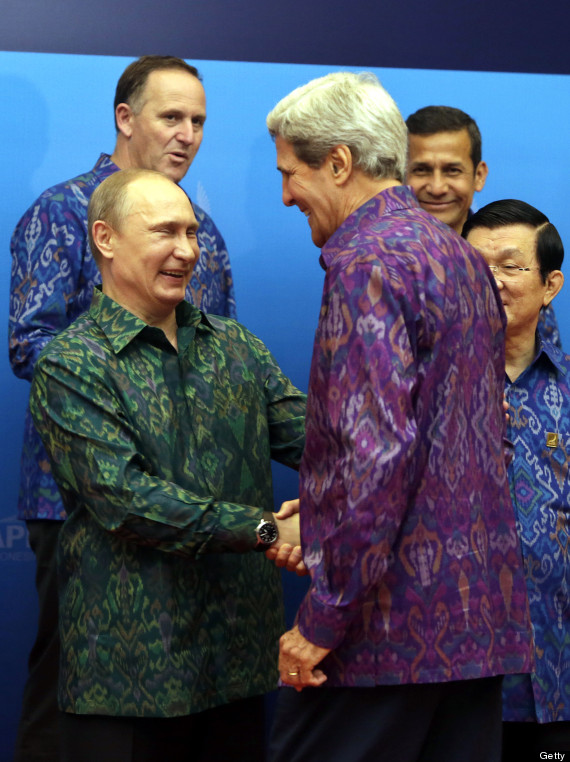 Mexican President Enrique Peña Nieto just owns it alongside his wife. And Chinese President Xi Jinping -- well, he was there, too.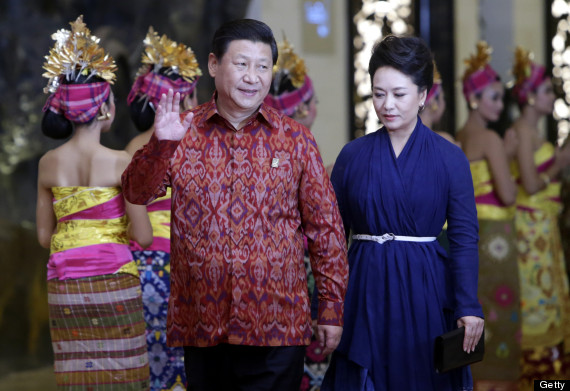 Back in 2011, when Honolulu hosted the forum, Obama put the kibosh on the same-shirt festivities. But luckily, leaders came to their senses this year and decided the awkward family photo needed to make a comeback.

The only way the photo opportunity could get better is if "lasers" was an option for the backdrop.
EARLIER ON HUFFPOST:
PHOTO GALLERIES
APEC 2013