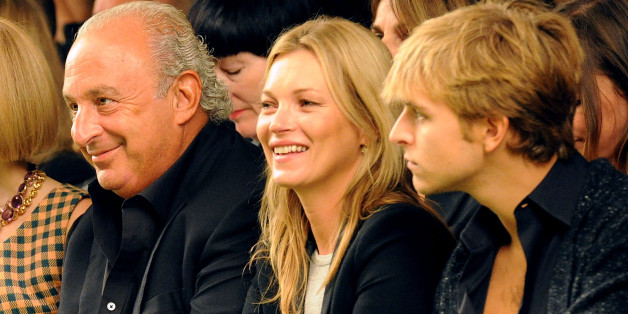 Kate Moss is back in the design game, reuniting with Topshop to have another go at her eponymous line.
The British retailer announced today that the Kate Moss Collection for Topshop will be returning for Spring 2014. Moss is already hard at work designing along with the store's in-house team, Kate Phelan, Topshop's creative director, and stylist friend Katy England.
"I have really missed being involved in the design process, and working with the team at Topshop," Moss said. "Now more than ever, with London being at the forefront of fashion ... it feels like I'm back home working with Topshop."
Lest you've forgotten, Moss' first collection for the store was released back in 2007 and inspired by her enviable wardrobe. Despite the hype the range received, Topshop CEO Sir Philip Green announced that the partnership would be put on pause in 2010 after Moss had churned out 14 collections. Some speculated that faltering sales contributed to the the line's demise, while others wondered if Green was making room for his young daughter, Chloe, to make a splash with her own collection for Topshop.
Three and a half years (and a Kate Moss cell phone accessories collection) later, it seems like quite a moment for Moss and Topshop to rekindle their long-standing relationship, as much of the world has truly taken note of the style across the pond (ahem, Kate Middleton).
Come spring, you'll be able to check out Moss' new goods at global Topshop stores as well as online. Will you be shopping?
See the frenzy Kate Moss caused the last time around: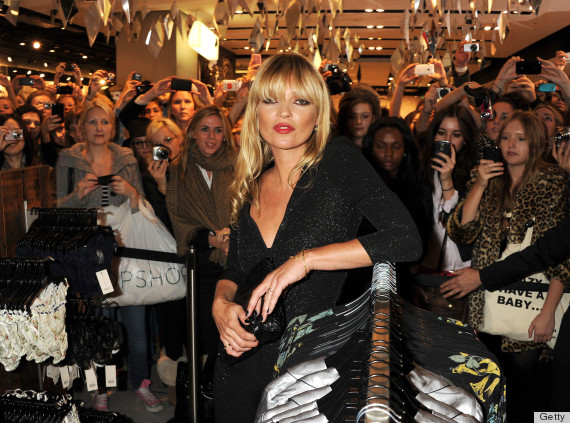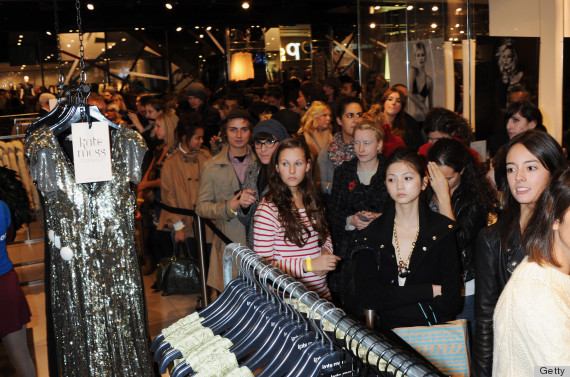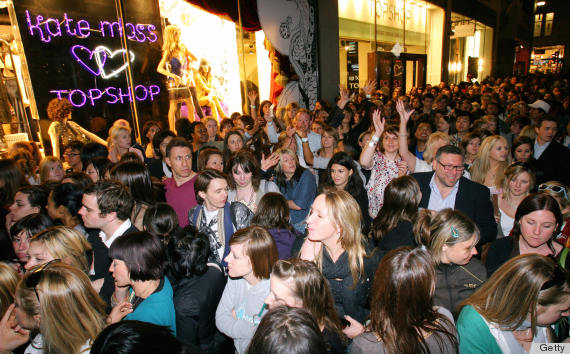 Let's hope she takes inspiration from her wardrobe:
PHOTO GALLERIES
Kate Moss' Style Evolution
Want more? Be sure to check out HuffPost Style on Twitter, Facebook, Tumblr, Pinterest and Instagram at @HuffPostStyle.