Amnesty International designed a card just for you on your big day that sums up how we're all feeling and how we hope you'll choose to celebrate turning one year older.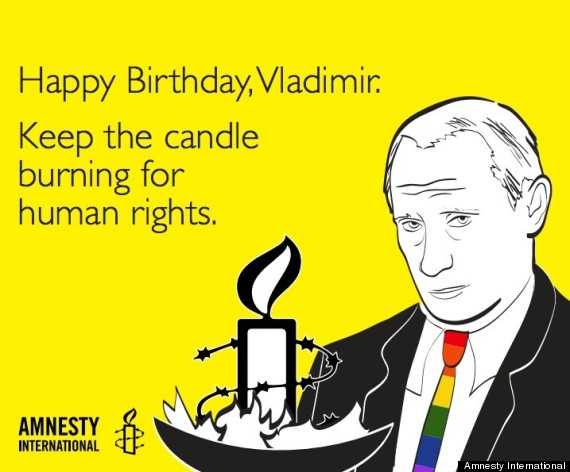 And especially now, with the Olympics coming up in Sochi, we really can't think of a more auspicious moment for you take the stand we've been waiting for.
Also on HuffPost:
Is Vladimir Putin the ultimate man?
SUBSCRIBE AND FOLLOW
Get top stories and blog posts emailed to me each day. Newsletters may offer personalized content or advertisements.
Learn more