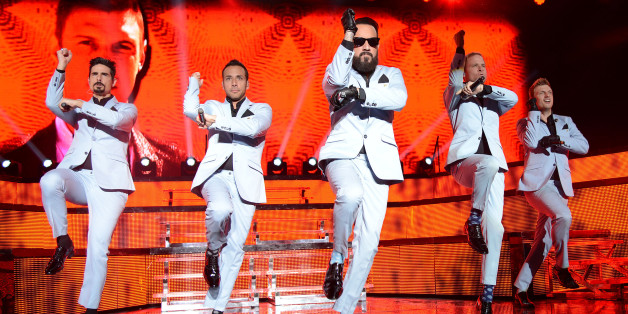 Backstreet is back in a big way.
The famed boy band entered the Billboard Adult Pop Songs chart this week for the first time since 2007. The band's latest single, "In a World Like This," bowed at No. 34, according to Billboard.
"In a World Like This" earns the now-grown men of the Backstreet Boys their highest debut on the chart, beating out previous record-holder "I Want it That Way," which entered the chart at No. 35 in 1999.
The single is the title-track off of BSB's eighth studio album, which hit No. 5 on the Billboard 200.
SUBSCRIBE AND FOLLOW
Get top stories and blog posts emailed to me each day. Newsletters may offer personalized content or advertisements.
Learn more