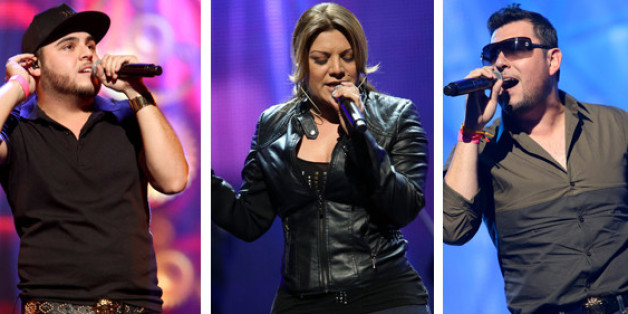 Everything is just about ready for the 2013 Billboard Mexican Music Awards on Wednesday night, and we have a sneak peek of the big event.
The singers that will take the stage during Mexican music's big night have been rehearsing for several days in Los Angeles, leaving nothing to chance when the ceremony airs on Telemundo at 7/6 CT.
Banda Recoditos, Diana Reyes, La Adictiva Banda San Jose de Mesillas, Roberto Junior, Gerardo Ortiz, Roberto Tapia, Calibre 50, AB Quintanilla y Los Inquietos del Norte are just a few of the stars we caught during rehearsals. Check out the slideshow below.
PHOTO GALLERIES
Billboard Mexican Music Awards 2013: Rehearsals