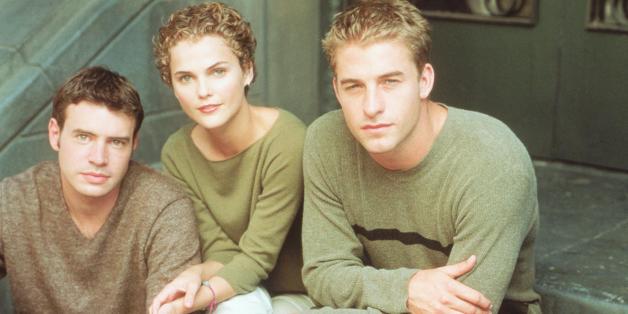 "Felicity" may be 15 years old, but the show is still near and dear to many people's hearts. Why are we still talking about that curly-haired co-ed who traveled to New York for school?
Scott Foley -- known an Noel to "Felicity" fans -- said it's because the voices of "Felicity."
"It captured the zeitgeist in way that I think spoke to a lot of people," Foley told HuffPost TV at a recent "Scandal" event in New York. " It was J.J. Abrams' first television show. He and his partner Matt Reeves had a wonderful way of telling stories in this other girl, Keri Russell, who you just wanted to look at and want to be around the same way you do with ["Scandal" star] Kerry Washington.
"And then it also had Scott Speedman," he said. "Who doesn't like Scott Speedman?"
The WB series ran for four seasons between 1998-2002 and helped launch the careers of Foley, Russell and Speedman.
"Felicity" is currently available on Hulu Plus.
PHOTO GALLERIES
'Scandal'