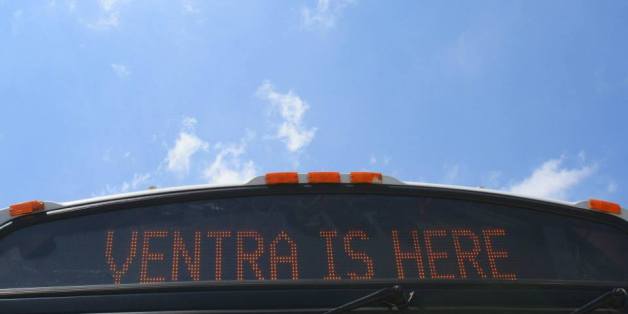 If Ventra were a train line, it would be called the Hot Mess Express.
Monday marked a crucial day in the rollout of the Chicago Transit Authority's new fare payment system but the ride for customers was anything but smooth.
Ventra, I'm sorry to put it so bluntly, but your ability to execute smooth transitions sucks.
The hitch for many passengers was a unique access code Ventra sent customers via email weeks ago -- a message Chicago Card and Chicago Card Plus users say they never received or discarded long before their Ventra card arrived.
"The call times that many customers are experiencing are unacceptable, and we apologize to customers who are frustrated by these long waits,'' said CTA spokeswoman Tammy Chase.
Monday, the CTA ordered Ventra to double its call center staff to keep apace with demand.
As of Monday, the CTA stopped selling the old magnetic strip fare cards and ended the ability for Chicago Card users to replenish their balances. The old magnetic strip fare card machines are being phased out until they disappear altogether Nov. 15. At least one customer hoping to add funds to his old cards told the Sun-Times he couldn't find a working machine at all.
Meanwhile, the CTA said via Twitter Monday that after mailing delays, the last round of Ventra cards were sent out last Thursday.
Using Ventra? Share your experience with the new system in the comments!
MORE IMPORTANT VENTRA DATES TO KNOW:
Nov. 15:

Cutoff date for Chicago Card and Chicago Card Plus; balances for both can be rolled over to Ventra card until March 2014
All vending machines compatible with magnetic strip cards system removed from rail stations

Dec. 15:

CTA will stop accepting all forms of payment tied to previous system (Chicago Cards, magnetic fare card)
Pace will no longer issue transfer cards to cash-paying customers. Passengers using Ventra can still transfer for 25 cents (or free in certain designated areas).
$5 new Ventra card purchase fee kicks in (until then, users can have the fee put toward fare total if they register the new card)

Balance on cards from old payment systems goes inactive but users will be able to mail in their old cards between January and March of 2014 to have balances transferred

Passes for one, three, seven or 30 days are not transferrable, so it's use it or lose it before CTA cuts off that option for good.
Correction: This story has been updated to clarify that Pace will stop issuing transfer cards to cash-paying customers; the agency will not be issuing new transfer cards.
Also on HuffPost:
Ventra Card Hating Is All The 'Rage'
SUBSCRIBE AND FOLLOW
Get top stories and blog posts emailed to me each day. Newsletters may offer personalized content or advertisements.
Learn more