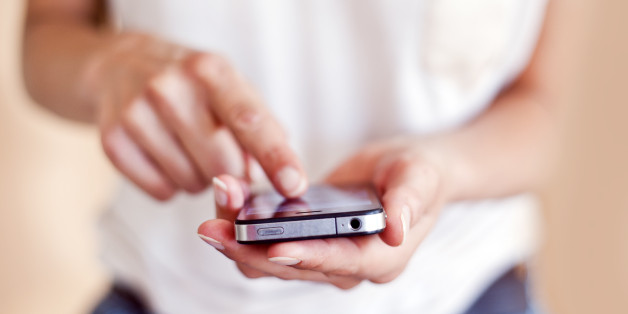 Out of hundreds of weight loss mobile apps out there, the one app that doctors should recommend the most...
... has not yet been invented. Researchers from the University of Massachusetts Medical School took a look at 30 of the most popular weight loss mobile apps and found that most of them incorporate very few evidence-based weight loss strategies into their technological features.
The researchers tested the apps to see which of them incorporated 20 behavioral strategies from the Diabetes Prevention Program (DPP), steps commonly touted by physicians to help their patients lose weight and control their diabetes or cardiovascular disease. The apps tested included All-In Fitness, Noom Weight Loss, Daily Burn, SparkPeople, Livestrong, MyFitnessPal, FitBit and Lose It!.
Of the 20 DPP strategies, goal-setting for weight loss and diet were most commonly included in the mobile apps, with 93.3 percent of apps having weight loss goal-setting features and 90 percent having diet goal-setting features. The third most common strategy was calorie balance (meaning users could compare the calories they ate to the calories they spent) with 86.7 percent of the apps having this feature. But beyond those three, it was hit or miss when it came to including any of the other 17 DPP strategies.
In fact, seven DPP strategies weren't incorporated into any mobile app at all. Those strategies were relapse prevention, learning how to read nutrition labels, identifying positive and negative social cues, stress reduction, combating negative thinking, maintaining a regular eating schedule and time management.
The other 10 strategies, which were incorporated in varying degrees by mobile apps, include setting physical activity goals, learning about exercise safety, learning about the benefits of a healthy diet and physical activity, food substitutions, stimulus control, changing lifestyle activities, measuring target heart rates and problem solving.
The good news for consumers is that paid apps did not outshine free apps when it came to incorporating the DPP strategies. In fact, the two mobile apps that incorporated the most DPP strategies in their technological features were made by the same company: MyNetDiary, which is free, and MyNetDiary Pro, which costs $3.99 to download. Both of these apps incorporated 65 percent, or 13, of the DPP strategies in their features. The two runner-up apps incorporated only 25 percent, or five, of the DPP strategies.
Despite finding that weight loss mobile apps have a long way to go when it comes to incorporating proven behavioral strategies into their features, obesity scientist Dr. Sherry Pagoto, who led the research team, thinks that the apps are a "fantastic start."
"Right now weight loss mobile apps are outstanding tools for people on the high end of the motivation continuum," Pagoto wrote in an email to The Huffington Post. "For the lower end of the motivation continuum, they may fall short because they focus so heavily on tracking. My hope is that more sophisticated behavioral strategies that increase adherence to tracking (beyond just prompting people or giving badges) ... will be built into apps."
She also pointed out that mobile apps are much better trackers than what she used to give her patients.
"These tools are fabulous and have revolutionized diet and exercise tracking, which we used to have patients do with paper and pencil!" Dr. Pagoto wrote. "I think collaborations between developers and behavioral scientists will be key to moving the innovation forward."
The study, which will be published in the American Journal of Preventive Medicine, was conducted in January and June of 2012.
Have you ever used a weight loss mobile app? How did it work for you? Let us know in the comments below. And be sure to check out HuffPost's review of the most popular fitness trackers.
ALSO ON HUFFPOST:
PHOTO GALLERIES
What Affects Diabetes Risk?