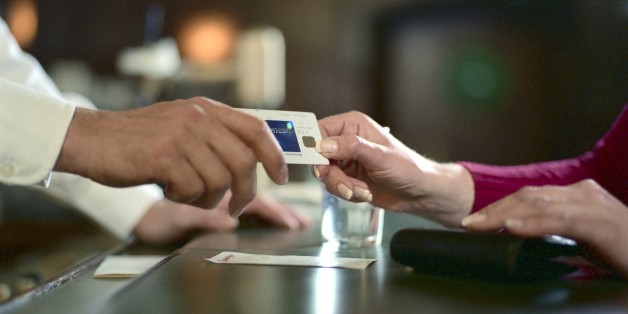 A Chicago man who got blackout drunk at a Rush Street nightclub in January is crying foul after he was hit with a more than $3,700 bar tab.
Haitham Alramli claims the nightclub, Proof, charged $3,730 to his American Express credit card, which included a $1,455 tip.
According to the lawsuit filed Tuesday in Cook County Circuit Court, Alramli claims the signatures on two receipts Proof posted to American Express were forged by someone at the club. American Express reportedly refused to reverse the charges.
Whether he's a remorseful buyer or a duped customer, Alramli isn't the first club patron to claim fraudulent charges against an establishment.
Last year, a Manhattan man sued Larry Flynt's Hustler Club over a $28,000 bar tab claiming he was so over-served he was "no longer capable of conducting financial transactions."
A judge later threw his suit out.
Before that, a Florida man said he was fraudulently charged $50,000 by a Clearwater strip club (though he did cop to spending $600 on dances, drinks and tips).
As for Proof, the Near North Side nightclub previously made local headlines after a bartender went on a shockingly racist tirade against African-Americans on her Facebook page; Proof later fired the bartender.
ALSO ON HUFFPOST:
PHOTO GALLERIES
Top 10 Biggest Bar Tabs