Happy Socks Releases Best Sock Ad Campaign Ever (PHOTOS)
We knew we loved Happy Socks, but the brand's latest ad campaign pretty much sealed the deal.
Shot by photographer David LaChapelle, the fall-holiday ads feature dancers jumping around Southern California in Happy Socks... and basically nothing else. The cheeky tone (and brightly-printed, lust-worthy socks) are just what we've come to expect from Happy Socks. Even better? LaChapelle shot a short film, a quirky take on iconic dance film "The Red Shoes," to go along with the print campaign. (That won't be released until Oct. 31, though.)
"It was really about the form of the dancers themselves, who star in the pictures, and the idea of the colorful socks and colorful backgrounds -- and the happy feeling in the air," LaChapelle told Women's Wear Daily about the punchy ads.
After taking a look at these photos, we can honestly say that we'll be buying what they're selling.
PHOTOS: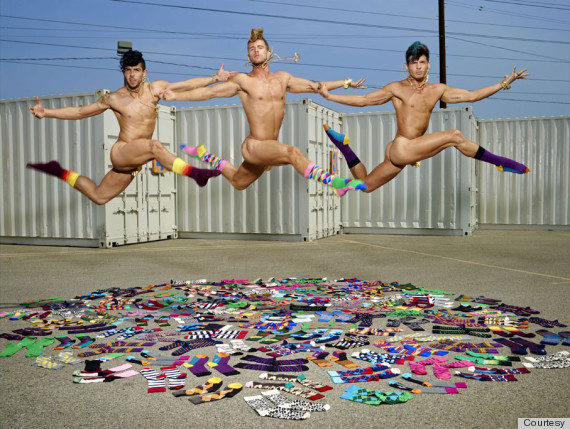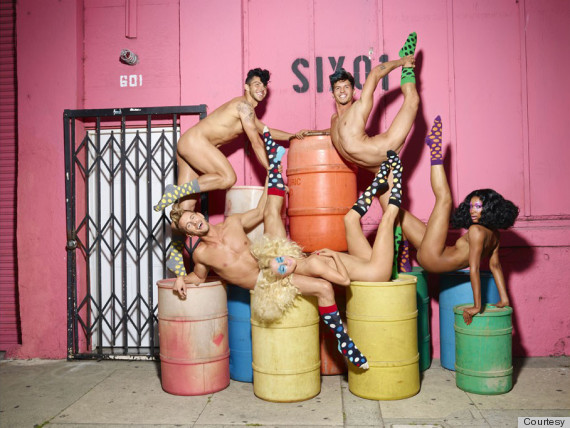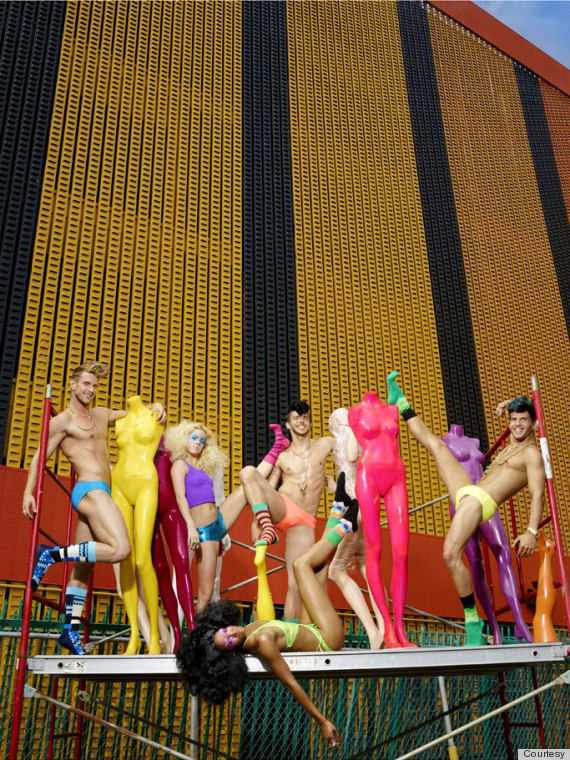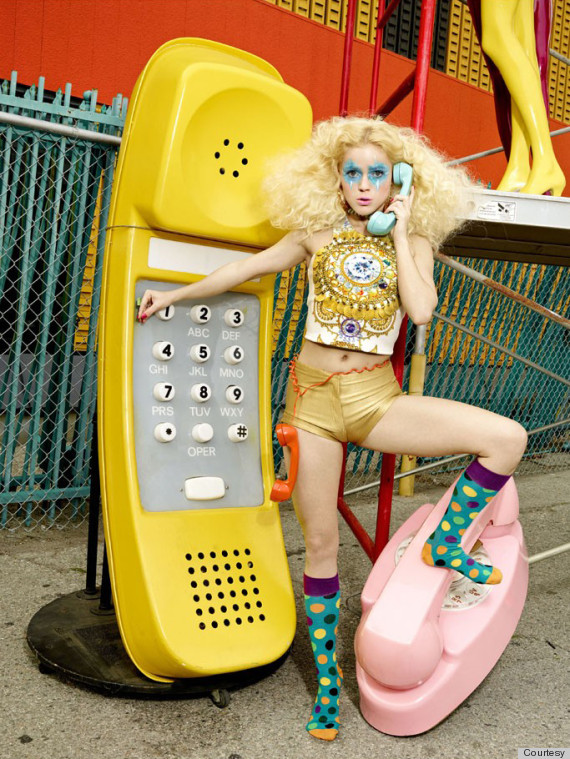 Who says you need to wear clothes to sell clothes?
100 Ads That Got People Talking
Levis.

Saatchi and Saatchi's campaign for The Conservative Party ahead of the 1979 general election.

Durex.

Sisley fashion brand.

Sean John's Unforgivable Woman fragrance.

Linford Christie stars in Kleenex's tissue advert.

Lynx.

BMW.

BaF's anti-domestic violence ad.

Red Tape menswear fashion brand.

Controversial French anti-smoking advert,

MacDonald's.

QSOL service provider.

NSPCC

A German MacDonald's advert.

Heinz.

Cadbury's.

Miquita Oliver in Women's Aid advert.

Advert for Chicolate chocolate substitute.

Skin Burn, anti-smoking ad

Barnardo's.

Tipalet cigarette advert.

Benetton

TG4 television program entitled 'Paisean Faisean'.

Courage beer.

Budweiser.

Barcardi rum.

Amnesty International

Skyy alcoholic drink.

Amnesty International

Amnesty International

Anti binge-drinking advert

Van Heusen

BMW

Pitney-Bowes Postage Meter

Government anti-drug driving advert

Anti-abortion advert

Advert against verbal abuse

Fabrica

Benson & Hedges

American Apparel

Amnesty International

Post-It

An M&C Saatchi advert for St Matthew's in the City in Aukland, New Zealand.

Israel is still angry that the supermodel didn't serve in the army, and they are even more angry that she is in a tourism video for the country.

Wonderbra's infamous advert.
Want more? Be sure to check out HuffPost Style on Twitter, Facebook, Tumblr, Pinterest and Instagram at @HuffPostStyle.