Marilyn Manson looked unrecognizable on the set of HBO's "Eastbound & Down" when he went without his typical full face of makeup.
TMZ snagged the makeup-free Manson photo, which shows him sans his signature white foundation, eyeliner, dark red lipstick and blue contact lens. The performer instead looked like just another Average Joe, donning a longish, light brown wig and sporting a clean face.
(Story continues below.)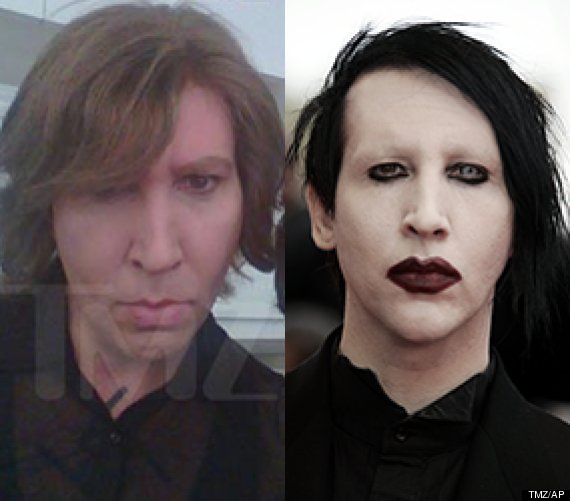 The 44-year-old is known to be a fan of the series.
"He just walks around dressed like this and f---s with people on the street," director Adam Bhala Lough added. "If a waiter or valet tells him, 'Have a nice day,' he'll respond, 'Don't tell me what to do.' Stuff like that. He's even dressed like this when I'm at his house watching Béatrice Dalle films and 'Hoarders.'"
SUBSCRIBE AND FOLLOW
Get top stories and blog posts emailed to me each day. Newsletters may offer personalized content or advertisements.
Learn more