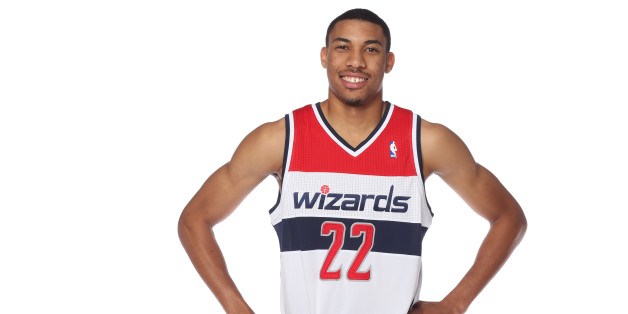 The NBA season hasn't started yet, but Otto Porter Jr., a Washington Wizards rookie, has already recorded an important assist.
Porter spotted a homeless man on his way into a Washington, D.C., restaurant Friday and soon emerged with lunch -- for the both of them. He sat down with the man and they ate their sandwiches "while making small talk," observer Michael Stein wrote in a letter to the Washington Post.
But what made the deed somewhat remarkable was that there were no cameras rolling and no publicity team to inform the media. Stein called him a role model. "This pure act of kindness, when no one was paying any attention, demonstrated true character and a genuine concern for someone in need," he wrote.
The Wizards confirmed to USA Today that the do-gooder was their first-round pick Porter, whose "generosity and character speak for themselves."
Before the NBA draft last summer, Porter told the Morning Journal, "I bring great character."
Who could dispute that now?