A house cat in Balneário Camboriú gave birth to a rare kitty with two faces Monday after having a litter of four normal cats the night before, according to local reports.
The result of a cell division anomaly, two-faced kittens -- or Janus cats -- are often born with internal abnormalities, which drastically reduce their likelihood of surviving past the first few days.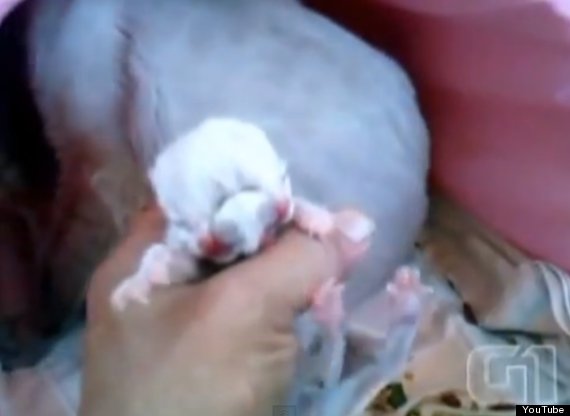 Earlier this year, another two-faced kitten was born in Oregon. At the time, a local veterinarian examined the animal, named Deucy, and determined the newborn's organs were intact. Though she was said to be in good condition, the two-faced kitten died two days after her birth.
As Guarda-Sol reports, the kitten's owner, Clarice Santos, is seeking help to care for the two-faced kitty in the hopes of extending its life.
Also on HuffPost:
Two-headed animals and other bizarre creatures
SUBSCRIBE AND FOLLOW
Get top stories and blog posts emailed to me each day. Newsletters may offer personalized content or advertisements.
Learn more