Billy Eichner On 'Parks And Recreation' -- And Every Other Show Ever, Please (PHOTOS)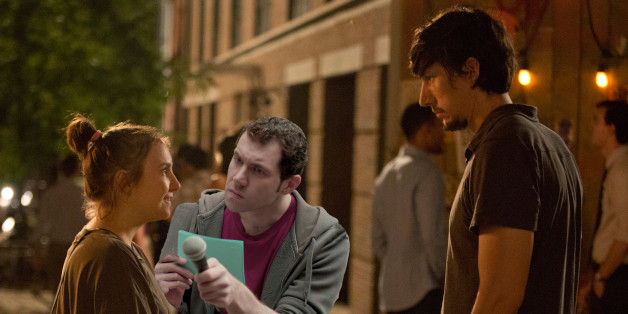 HBO/AP
If you're not yet familiar with the comedic charms of Billy Eichner, catch up already.
The comedian is on "Parks and Recreation" this week as Donna's (Retta) Eagleton doppelganger, which we're sure will be as awesome as it looks and sounds, but he's also the host of Fuse's "Billy On the Street," which was my maternity leave guilty pleasure and still makes me laugh harder than anything else on TV.
Now we want him to be everywhere, and we don't think that's too much to ask. From comedies to dramas, we can think of several other shows that could benefit from a dose of Billy, including HBO's "Girls" and AMC's "The Walking Dead." Click through our gallery to see where we'd like to see Billy Eichner crop up on TV next -- and how.
Billy Eichner On Every Show Ever
"Parks and Recreation" airs Thursdays at 8 p.m. ET on NBC; Season 2 of "Billy On the Street" is now available in iTunes.

MORE:
Television
,
Maggie Furlong
,
Billy Eichner
,
Billy On The Street
,
Billy On The Street Fuse
,
Billy Eichner Tv Show
,
Billy Eichner Parks And Recreation
,
Billy Eichner On The Walking Dead
,
Billy Eichner On Girls
,
Billy Eichner On The Carrie Diaries
,
Billy Eichner On How I Met Your Mother
,
Billy Eichner On American Horror Story
,
Billy Eichner On Every Show Ever