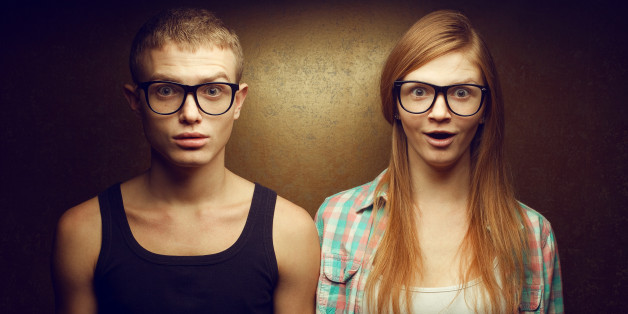 Let's face it, those of us who wear glasses could deliberate for hours over perplexing choices such as retro, oversized, bookworm, cat-eye, glossy, matte -- oh my! But while we're beset by such indecision, many people around the world don't even have access to basic eye care.
World Sight Day seeks to raise awareness for blindness and vision impairment and the fact that about 90 percent of the world's visually impaired live in developing countries, according to the WHO.
But the fact remains that 80 percent of visual impairments can be cured with simple surgeries, funding and public-private partnerships.
Organizations such as TOMS, a for-profit company, are working in places including Cambodia, Guatemala, Bangladesh and the U.S. with nonprofit foundations to provide free eye care for people in need using the profits from each eyewear purchase.
Each pair of prescription glasses purchased provides sight-saving surgery or medical treatment for issues such as cataracts, which are the leading cause of blindness but can be cured with a 15-minute procedure.
The company's model doesn't just provide eyesight, however. It also invests in local communities. In a similar fashion to its one-for-one shoe model, TOMS partners with the Seva Foundation, supporting training for local residents to provide professional eye care.
It may be dreary fall day where you are, but TOMS is asking people to raise awareness for eye care poverty by wearing sunglasses inside and sharing photos with the hashtag #beshady.